GAF
More homes and businesses in the U.S. are protected by a GAF roof than by any other product. We are the leading roofing manufacturer in North America, with plants strategically located across the U.S. GAF is part of the largest roofing and waterproofing business in the world.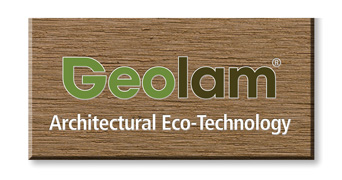 Geolam, Inc.
Geolam, Inc. is an importer and distributor of state-of-the-art Japanese hybrid aluminum/wood-plastic composite architectural trims (louvers, sun-screens, pergolas), rainscreen cladding, and decking. We have 30 years of history with installations around the world.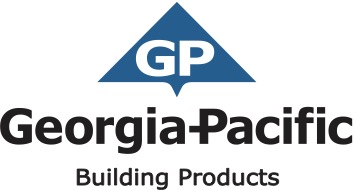 Georgia-Pacific Building Products
Georgia-Pacific Building Products has a legacy of creating strong, durable, sustainable building materials from exterior sheathing products to drywall in walls and ceilings to industry leading roof products and supporting products from lumber to subfloors to fire doors. We help members of the building community build quality commercial and residential construction projects all over the world. GP Building Products is the largest producer of structural wood panels (plywood and OSB) in North America and is a leading producer of gypsum building products, lumber and composite panels.
We support commercial and residential architects, designers, building material dealers, contractors and builders with tools, education and supporting resources that help the building community advance their knowledge, hone their craft, and make the best product decisions for their projects.

GKD Metal Fabrics
As a leading provider of woven metal fabric for architectural solutions, GKD Metal Fabrics offers architects the ability to create dynamic, modern environments that address numerous building concerns. Drawing on more than 95 years of German engineering excellence and precise American manufacturing, GKD revolutionized the category of metal fabric applications. With thousands of interior and exterior installations constructed worldwide, architects and specifiers recognize GKD as the metal fabric authority.

GRAPHISOFT®
GRAPHISOFT® empowers teams to create great architecture, through award-winning software solutions, learning programs, and professional services for the Architecture, Engineering, and Construction industry.
Archicad
®, the architects' BIM software of choice, offers a complete end-to-end design and documentation workflow for architectural and integrated architectural and engineering practices of any size.
BIMx
®, the most popular mobile and web BIM app, extends the BIM experience to include all stakeholders in the building design, delivery, and operations lifecycle.
BIMcloud
®, the AEC industry's first and most advanced cloud-based team collaboration solution, makes real-time collaboration possible across the globe regardless of the size of the project and the speed or quality of the team members' network connection. GRAPHISOFT is part of the Nemetschek Group. To learn more visit
www.graphisoft.com
.

Academies:

Guardian Glass
Guardian Glass, a major business unit of Guardian Industries, is one of the world's largest manufacturers of float,coated, and fabricated glass products, offering a range of low-emissivity and interior glass options to meet performance and design requirements.
www.guardianglass.com

Academies: