Sponsor Library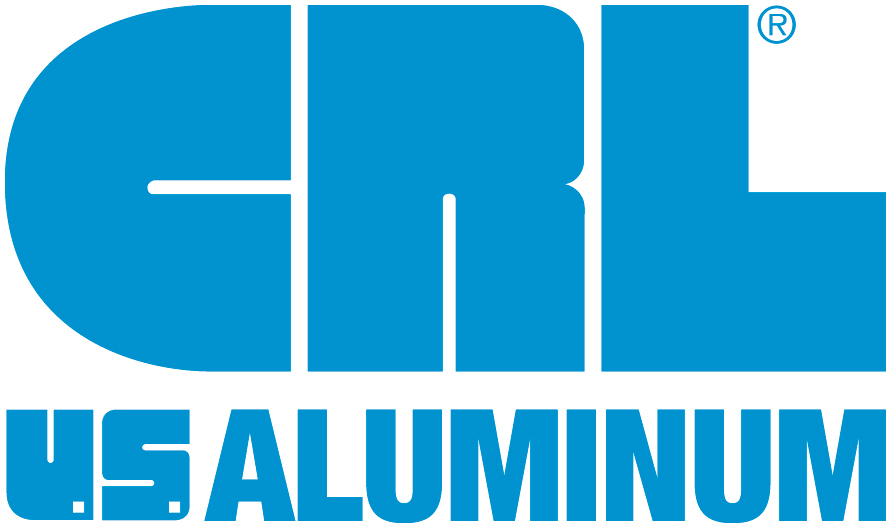 C.R. Laurence - U.S. Aluminum
CRL-U.S. Aluminum is the leading single-source manufacturer and supplier of architectural glazing systems for numerous CSI divisions. Their robust product portfolio offers customizable solutions that include curtain walls, storefronts, entrances, windows, railings, commercial hardware, and interior office partitions. As an industry leader for decades, the company has built a solid reputation based on quality, innovative, and installer-friendly products. Their wealth of experience provides absolute peace of mind for those who specify, install, operate, or occupy.

Available Courses:

Carlisle SynTec Systems
Carlisle SynTec Systems has been manufacturing low-slope roofing materials for more than half a century. Focused on innovation, we produce industry-leading single-ply commercial roofing membranes and accessories. Carlisle's product offerings include Sure-Seal® EPDM, Sure-Weld® TPO, Sure-Flex™ PVC, and FleeceBACK® membranes, as well as a full line of innovative, labor-saving accessories. Carlisle also manufactures insulation, adhesives, primers, and membrane cleaners. Additionally, Carlisle provides the building industry with metal roofing, coatings, sealants, vegetated roof components, skylights, pavers, and edge metal. Continual development of laborsaving and energy-efficient products has made Carlisle a global leader in the commercial roofing market.

Available Courses: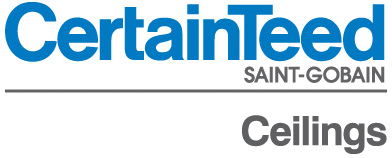 CertainTeed Ceilings
CertainTeed Ceilings makes it easy for architects and designers to specify the right ceiling for the space – acoustically, aesthetically and affordably – with a full portfolio of acoustical ceiling and wall panels and suspension systems.

Available Courses:

CertainTeed Insulation

Available Courses:

ClarkDietrich Building Systems
ClarkDietrich Building Systems is the leading manufacturer of a full-line of interior framing, exterior framing, metal/lath accessories, floor framing, interior finishing products and clip/connectors for commercial/residential construction. Quality manufacturing, national distribution, engineering services and strong customer service position ClarkDietrich as the largest manufacturer of cold-formed steel framing in North America.

Available Courses:

Clickeze® Privacy Systems, a division of Inpro®
Clickeze® Privacy Systems, a division of Inpro®, covers a facility's most essential privacy needs by making and installing innovative solutions to ensure people within buildings feel comfortable.

Available Courses:

Coldspring
From buildings and civic monuments to parks and other gathering spaces, Coldspring® provides the building material solutions that architects, landscape architects, and contractors need for a worry-free experience. Today Coldspring ranks among the world's most trusted providers of granite, limestone, and other natural stones, offering virtually limitless choices for color, tone, and texture. From paving and exterior cladding work, to benches, boulders, and so much more, Coldspring material can be found on projects throughout the country. Some notable projects include: The World Trade Center, West Point Cadet Barracks, and an abundance of projects on the National Mall in Washington D.C. From all types of natural stone and bronze to industrial and diamond tooling products, Coldspring has been serving the architectural, memorial, residential, and industrial markets since 1898. With headquarters and primary operations in Cold Spring, Minnesota, including a bronze foundry, the company has operations across the country, including 30 quarries, and additional fabrication facilities. In house services and support such as drafting, design, project and construction management, BIM, etc., all contribute to creating unique customer solutions. They employ more than 900 employees throughout North America.

Available Courses:
Construction Specialties
Construction Specialties (CS) draws upon extensive expertise to design and manufacture custom, high-quality products that solve complex building challenges around the world.
c-sgroup.com

Available Courses:

CornellCookson
Cornell and Cookson, both brands of CornellCookson, Inc., are leading rolling door and grille manufacturers. Cornell and Cookson's innovative product solutions can be found in facilities worldwide where reliability, security, and life safety is vital.

Available Courses:

CPI Daylighting – A Kingspan Light + Air Company
CPI Daylighting, a Kingspan Light + Air company, is an award-winning innovator of translucent daylighting technology for high-performance building envelopes, specializing in walls, skylights, and canopies. As an industry leader, we are committed to advancing daylighting design.

Available Courses:

CST Covers Industries, Inc.
CST Covers is a global design/build firm with expertise in high-strength aluminum signature solutions such as spaceframes, domes, environmental enclosures, canopies, large span, and specialty lightweight structures designed for unique eco-friendly vertical and overhead applications.

Available Courses: