International Mass Timber Conference
This Live Event happened on March 20, 2018 (3:21PM - 3:21PM PST)
The International Mass Timber Conference — in its third year for 2018 — is one of the largest gatherings of CLT and mass timber experts in the world and focuses on mass timber in mid- to high-rise construction. Over 800 experts from 22 countries attended in 2017.
Explores the supply chain for cross-laminated timber (CLT), nail-laminated timber, glulam beams and panels, mass plywood panels, dowel-laminated timber, and laminated veneer lumber; and the opportunities and obstacles for mass timber building in global construction.
• 70+ presentations
• 4 focused educational tracks
• 2 receptions
• 2 building tours
• 20+ countries
• 62 exhibitors
• 100s of global mass timber experts
Click here
for more information.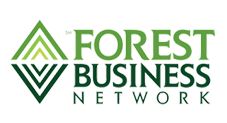 At Forest Business Network, our focus is to help forest product businesses grow and prosper. Period.
Our company is built on decades of experience in the industry and our passion for helping others create successful forest product businesses is second to none. With rock-solid foundations in technical forest business consulting services, and event and online marketing, FBN tackles the business challenges of this new economy and an ever-evolving industry with the same grit and determination that have defined forestry professions since their earliest beginnings.