Personal Financial Planning Strategies Amidst A Changing Economy
This Live Event happened on December 17, 2019 (12:00pm - 1:30pm PST)
In spite of the US economy having recently achieved the longest economic expansion on record, recent news reports indicate that growth is slowing and that a recession might occur, perhaps as soon as next year. Against these shifting currents, political turbulence and uncertainties about trade policy, you might understandably feel confused about the state of your personal finances and investments, and whether you should consider making changes.

This non-commercial workshop will help you take stock of your personal finances and provide objective information about the current state of the economy and markets. The session examines the recent history of financial markets to reveal patterns and trends that support important and time tested principles of successful investing. Learning about these concepts may help you think about your current goals both today and for the future, as well as help you evaluate your current situation.
Learning Objectives
Economy and Financial Markets Update
Discuss Investment Opportunities, Risk, and Diversification
Using Goal Based Approaches to Plan for Multiple Needs
Tax Planning Considerations in the Investment Process
Principles for Successful Long-Term Investing
Event Sponsors: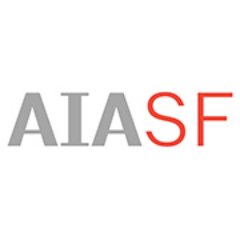 Serving the Bay Area for over a century, the American Institute of Architects, San Francisco (AIASF) strives to improve the quality of life in the Bay Area by promoting architecture and design. AIASF represents over 2,300 members practicing architecture, as well as 4,000 allied community professionals in San Francisco and Marin counties.