Daylighting 202: A Simple Guide to Motorized Shades and Controls
Properly specifying window shades can maximize the benefits of natural light, conserve energy, and increase the comfort and productivity of building occupants. Shades can also contribute to LEED credits. This course outlines the basics of shade specification and introduces the concepts of motorization and automation.
Learning Objectives
Correctly specified shades can meet the needs of the individual and at the same time assist in optimizing total building efficiency. How can motorized shades balance these two factors more economically than manual shades?
Motorized and manual shades can both lead to a number of LEED credits. Why do motorized shades in particular provide the strongest case for achieving them?
Case studies indicating substantial energy conservation and savings in utility costs through the use of the correct shade fabric and method of motorized control.
When specifying motorized shades what are the most important considerations to be made?
Related Course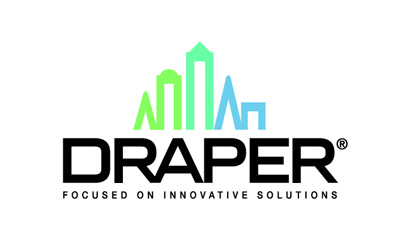 Based in Spiceland, IN, Draper manufactures projection screens, AV mounts and structures, window shades, and gymnasium equipment. The family-owned and -operated business was founded in 1902 by Luther O. Draper and is owned and managed by his descendants. With locations in the United States and Sweden, Draper ships products to dealers throughout the United States and more than 100 countries. To learn more about Draper, visit
www.draperinc.com
.