The Anatomy of Sustainability + Resilience
Advanced Concrete Framing Technology for Eco-Friendly Buildings that Last
Sponsored by Tremco Construction Products Group
Learning Objectives:
Explain what an insulated concrete form (ICF) is.
Discuss environmental and other benefits of building with ICF.
Summarize the steps involved in ICF building construction.
Identify the codes and standards that must be met when building with ICF.
Credits:
This test is no longer available for credit
Buildings being designed and built today must be more than just aesthetically pleasing. They must be sustainable, providing measurable environmental benefits, and they must enhance the resiliency of our communities by employing materials and construction methods that anticipate future risks such as extreme weather events. The building envelope has become more complex, the detailing more critical and the expectation on the contractor to put it all together greater. Yet, owners request shorter schedules, reduced cost and longer building lifespans. Advanced concrete framing technology using insulated concrete forms is a solution to these challenges.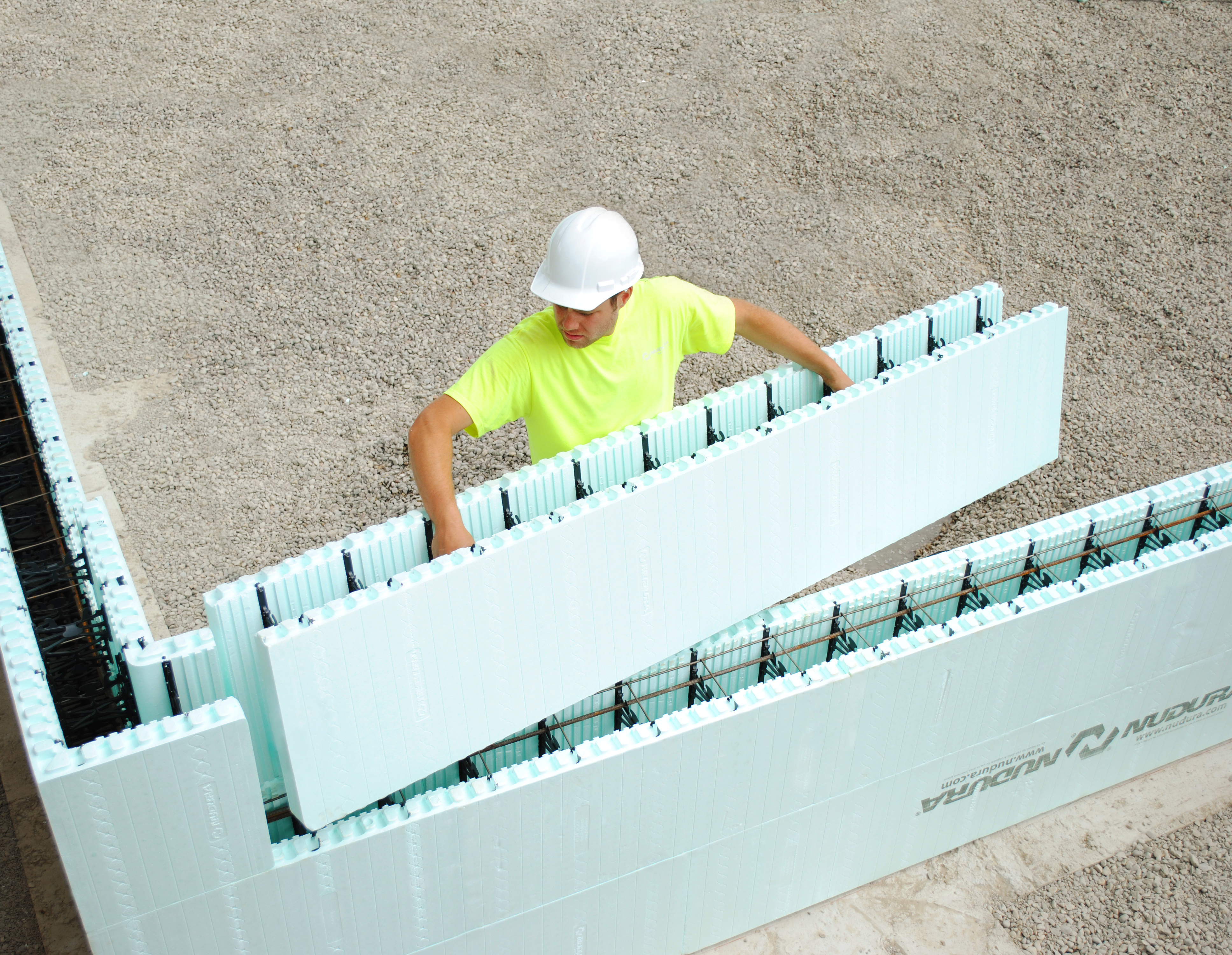 Photo courtesy of Nudura Inc.
| | |
| --- | --- |
| | As Director, Residential and Light Commercial Segment for Tremco Incorporated, Bill Clymer works with the sales, marketing, product management and senior leadership groups across the Tremco Construction Products Group companies to develop and execute a strategy that solves challenges faced by the building industry today and in the future. Bill has developed industry knowledge over his 30-plus years of construction, sales and management experience. Expanding on his years in the field placing concrete and acting in site supervisory roles, he passionately promotes concrete as a proven building system. Inspired by the benefits, he began integrating insulated concrete forms into his projects in 2000. Focusing primarily on the residential and light commercial market he learned the basics of working with the various systems, enhanced his knowledge through repetition and related these skills to others along the way. He has served as a technical in-field advisor, presented educational seminars for manufacturer and industry events, and speaks frequently with the A&E community. |
| | |
| --- | --- |
| | Tremco Construction Products Group (CPG) brings together Tremco Incorporated's Commercial Sealants & Waterproofing and Roofing & Building Maintenance operating divisions; Dryvit Systems, Inc.; Nudura Inc.; Willseal; Weatherproofing Technologies, Inc. and Weatherproofing Technologies Canada, Inc. Structures with Tremco CPG systems are easier to build and maintain, virtually impervious to the elements, and can provide any look desired. |
Originally published in October 2020
Notice