The Role of Wood Products in Green Building
Sponsored by Think Wood

1 AIA LU/HSW; 0.1 IACET CEU*; 1 GBCI CE Hour; 1 AIBD P-CE; AAA 1 Structured Learning Hour; This course can be self-reported to the AANB, as per their CE Guidelines; AAPEI 1 Structured Learning Hour; This course can be self-reported to the AIBC, as per their CE Guidelines.; MAA 1 Structured Learning Hour; This course can be self-reported to the NLAA.; This course can be self-reported to the NSAA; NWTAA 1 Structured Learning Hour; OAA 1 Learning Hour; SAA 1 Hour of Core Learning
Learning Objectives:
Explain the role wood products play in sustainable building design and construction.
Describe common green building standards, certification and ratings programs and identify some of their similarities and differences.
Recognize terms used for green building and understand how things like forest certification, EPDs and LCAs can be used to meet green building standards.
Discuss green building trends regarding building codes, building types and procurement policies.
This course is part of the Wood Structures Academy
International Code Council's 2018 International Green Construction Code (IgCC)
The IgCC is considered an overlay code because it is consistent with other International Code Council (ICC) model building codes, including the International Building Code (IBC). The IgCC covers all types of new and existing commercial buildings, and establishes minimum regulations using both prescriptive and performance-related provisions. Some jurisdictions recognize the IgCC as an equivalent standard to LEED certification requirements, while other jurisdictions have chosen to adopt only specific parts of the IgCC.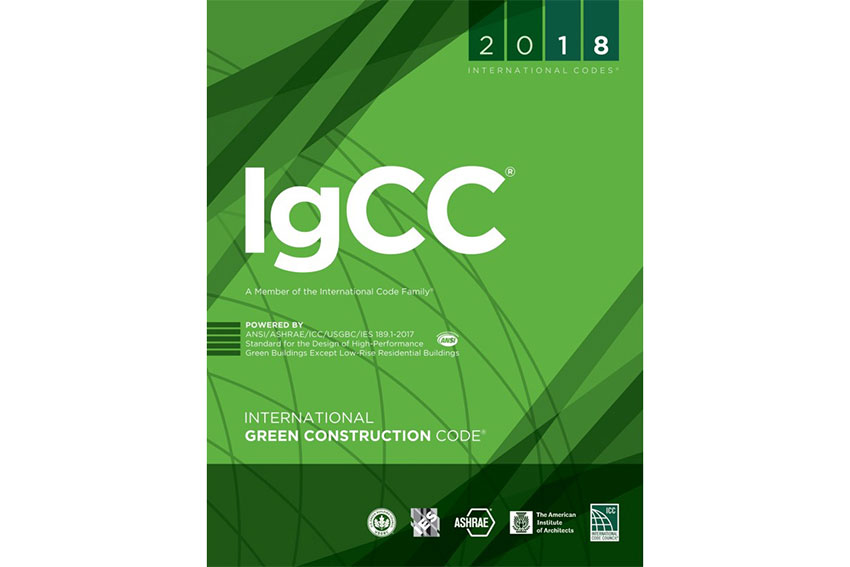 The IgCC was launched in 2009 and there have been many updates and improvements to the code since. One of the most important updates can be found in the 2018 edition of IgCC, which incorporated the provisions of ASHRAE Standard 189.1, Standard for the Design of High-Performance Green Buildings Except Low-Rise Residential Buildings, to provide designers with a unified green building code.
The IgCC takes an integrated, whole-building approach to green building design, incorporating measures that address the efficiency and sustainability of an entire building project and encouraging the use of low-impact materials and construction techniques. Most references to wood use are found in the Materials and Resources chapter, which covers the environmental and human health impacts of materials, including resource conservation, reduced life-cycle impacts of building materials, impacts on the atmosphere, product transparency, and waste management.
Many IgCC requirements overlap those of the green building certification programs. For example, several LEED v4 credits correspond directly with specific requirements of the 2018 IgCC.
2019 CALGreen
California was the first state in the U.S. to adopt a state-mandated green building code. CALGreen was first published in 2009 with four goals: reduce greenhouse gas emissions from buildings; promote environmentally responsible, cost-effective, healthier places to live and work; reduce energy and water consumption; and respond to the environmental directives of the administration. Their original goal was to reduce greenhouse gases to 1990 levels by 2020.
The code covers regulations for energy and water efficiency and conservation, material conservation and resource efficiency, environmental quality, and more. It also details job site waste reduction guidelines. CALGreen considers LCAs, using the Athena Impact Estimator, GaBi, and SimaPro LCA tools.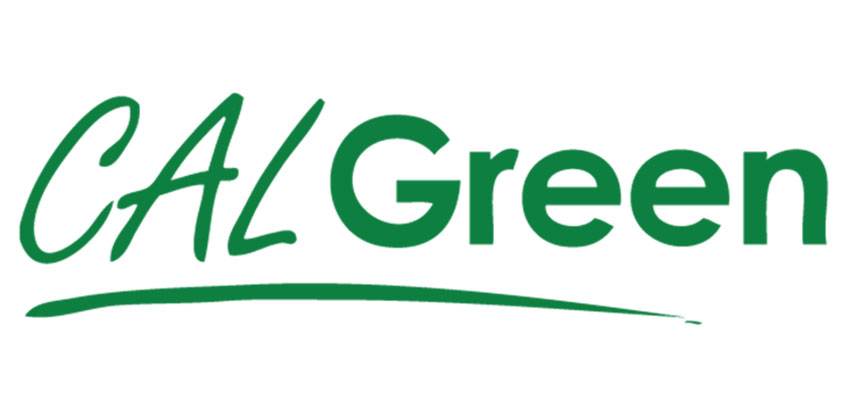 End Notes
1 Survey: Architect Perspectives On The Future Of Wood, AIA & Think Wood, 2019
2 Urban Land Institute, page 4
3 Carbon Implications of Building Materials Selection, Dovetail Partners
5 Doing Right by Planet and People, The Business Case for Health and Wellbeing in Green Building, World Green Building Council, April 2018
6 CORRIM.org; Cooperative Extension, United States Department of Agriculture
7 Alvarez, Mila. 2018. The State of America's Forests. Greenville, SC: U.S. Endowment for Forestry and Communities, Inc.
8 National Forest Certification Study; An Evaluation of the Applicability of Forest Stewardship Council (FSC) and Sustainable Forest Initiative (SFI) Standards on Five National Forests, Pinchot Institute for Conservation
9 Washington State Department of Natural Resources
10 Oregon Forest Facts 2017 - 18 Edition, Oregon Forest Resources Institute
11 USGBC
15 ISO 14025
16 ISO 21930
17 NGBS Green Certified Products
18 Performance Rated Panels, F405, APA-The Engineered Wood Association
20 Thermal Conductivity of Wood Compared with Other Materials, American Wood Council
21 Sustainable Buildings, Sustainable Future, APA – The Engineered Wood Association
22 Modular Construction: From Projects to Products, McKinsey & Company, June 18, 2019
23 Alignment of LEED and the 2018 IgCC, U.S. Green Building Council
24 California State Building Standards Commission
25 U.S. Green Building Council
26 PHIUS
27 PHI
28 PHIUS
| | |
| --- | --- |
| | Think Wood provides commercial, multifamily and single-family home design and build resources to architects, developers, and contractors, including education, research, design tools, and innovative project profiles. |
Originally published in October 2021
Notice