Designing Beneficial Spaces for Living, Working, and Well-Being
Sponsored by Think Wood

1 AIA LU/HSW; 1 IDCEC CEU/HSW; 1 GBCI CE Hour; 0.1 ICC CEU; 0.1 IACET CEU*; 1 AIBD P-CE; AAA 1 Structured Learning Hour; This course can be self-reported to the AANB, as per their CE Guidelines; AAPEI 1 Structured Learning Hour; This course can be self-reported to the AIBC, as per their CE Guidelines.; MAA 1 Structured Learning Hour; This course can be self-reported to the NLAA.; This course can be self-reported to the NSAA; NWTAA 1 Structured Learning Hour; OAA 1 Learning Hour; SAA 1 Hour of Core Learning
Learning Objectives:
Appreciate the role of architecture and material choice in designing buildings that promote occupant well-being.
Identify four of the most common design approaches that recognize the positive connection between humans and nature.
Explain the role of wellness-focused building standards, and recognize the overlap between occupant wellness considerations and existing green building standards.
Discuss the ways in which buildings can be designed to help reduce stress, promote healing, support learning, improve employee productivity and satisfaction, and enhance retail customer experience.
This course is part of the Wood Structures Academy
Retail Customer Experience
In its report, "The Economics of Biophilia," Terrapin Bright Green quantified the importance of nature in retail spaces, framing the discussion around how natural design elements can be used to draw shoppers in and boost sales for a retail establishment. The report showed that retail customers judge businesses surrounded by nature and natural features, finding them to be worthy of prices up to 25 percent higher than businesses with no access to nature.31
Certainly, part of the allure of nature in a retail space is provided by natural plants that are so predominant in shopping areas. But architects have taken the concept beyond foliage. Natural daylighting is essential; companies like Target and Wal-Mart have reported significantly higher sales in departments that had natural lighting.32
Something as simple as just the presence of exposed wood within the retail establishment gets noticed by shoppers and is also equated with a positive shopping experience.
The COVID-19 pandemic has had a devastating impact on retailers, and challenges are expected to remain for some time. Many expect that consumers will be hesitant to return to stores and malls, giving designers new priorities for creating spaces that foster a sense of health and wellness.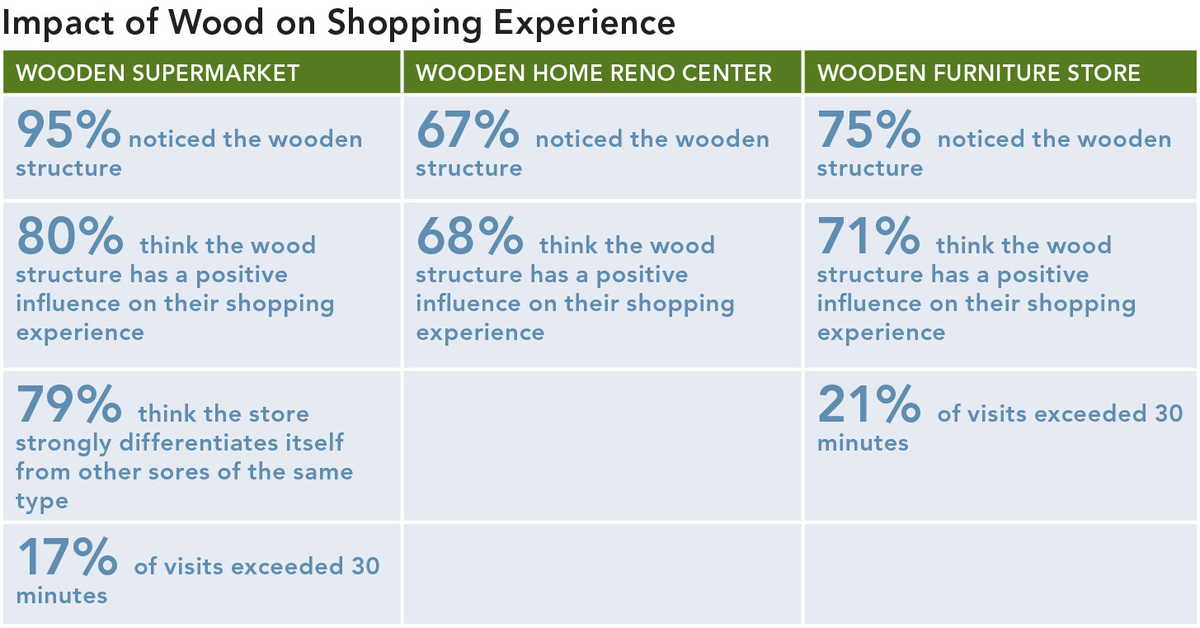 Source: Could Biophilic Design Impact a Brand's Bottomline?39
Wellness-Oriented Building Standards
In the past few decades, we have seen growing interest in green building standards, promoting sustainable building practices intended to create a healthier global environment. We are now seeing the same trend toward wanting to promote the well-being of building occupants inside. It is another indicator of the growing understanding that design and construction of buildings do matter to the human experience, and recognition that building design holds the potential to contribute to an occupant's overall sense of well-being.
Like green building standards, wellness-oriented building standards are optional. Some entities may require that a project be designed to include natural elements without specifying a building standard. For example, an urban project may require that a building project include a minimum amount of outdoor space, much like some projects require a minimum number of onsite parking spaces.
The trend has led to one new wellness-focused standard, as well as to the addition of wellness considerations within some existing green building standards.
WELL Building Standard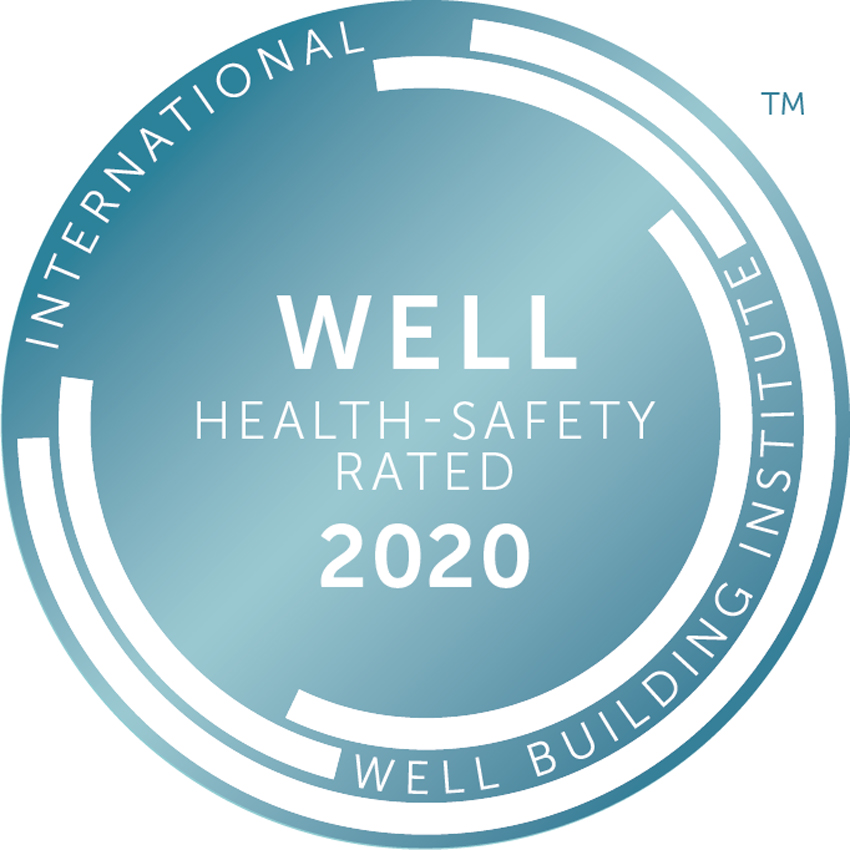 Launched in 2014 by the International WELL Building Institute (IWBI), the WELL Building Standard is a global rating system that seeks to provide framework and guidance for design professionals who want to incorporate wellness-focused building features.
WELL describes the building standard as "a holistic rating system for buildings, interior spaces, and communities. WELL integrates design features with improvements to operational and policy protocols to help organizations instill a culture of health. Ten overarching concepts represent the ways that our physical environment can impact our health, well-being, productivity, and our performance. Strategies address performance metrics such as air and water quality, lighting, and thermal comfort, as well as how an environment can promote healthy eating, physical activity, and emotional and cognitive health."33
Designers evaluate a building's performance using WELL assessment tools, grounded in more than 100 health and well-being solutions in 10 concept areas. For example, the standard includes design strategies such as access to nature, as well as design strategies that support productivity to help relieve workplace stress and anxiety, reduce absences, and enhance overall perceived health status.
One of the WELL concept areas, Mind, includes strategies designed to promote mental health, addressing factors that influence cognitive and emotional well-being. WELL v2 has added certification standards with building design points that reward things like physical activity with inviting staircases, ergonomic work areas, and more.
IWBI has recently released a new WELL Health Safety Rating in response to the COVID-19 pandemic. The new rating focuses on "operational policies, maintenance protocols, emergency plans, and stakeholder education to address a post-COVID-19 environment now and broader health and safety-related issues into the future."34
Living Building Challenge (LBC)

Living Building Challenge (LBC) is a green building standard from the International Living Future Institute (ILFI) that takes a holistic approach to green building, with a goal to create a building environment that optimizes the psychological health and well-being of occupants.
LBC has seven performance categories, called Petals, which include: Place, Water, Energy, Health + Happiness, Materials, Equity, and Beauty. The Health + Happiness Petal, for example, is specifically focused on creating a healthy interior environment, healthy interior performance, and access to nature. The Beauty Petal addresses beauty and biophilia, stipulating design elements that must be represented in the project to qualify. Examples include environmental features, natural shapes and forms, natural patterns and processes, light and space, place-based relationships, and evolved human-nature relationships.
Note: To better promote what it calls "the design, construction, and operations of healthy and restorative buildings," the IWBI and the ILFI are working to better align the WELL Building Standard and the Living Building Challenge rating systems, with a goal to allow certain projects to meet dual certification.35
Leadership in Energy and Environmental Design (LEED)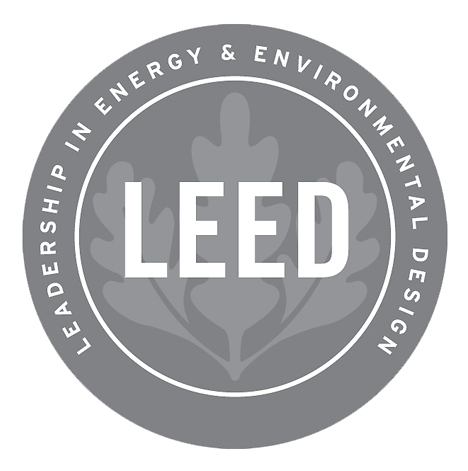 Operated by the U.S. Green Building Council, Leadership in Energy and Environmental Design (LEED) gives designers the ability to earn points for a project by incorporating design measures that are deemed to positively impact the environment, like using sustainable materials or making efficient use of resources. Besides promoting a project's sustainability features, LEED also acknowledge the importance of designing beneficial spaces for living and working. LEED allows users to apply for pilot credits with LEED v4 by using at least five distinct biophilic design strategies, including material connection with nature, nature of the space, use of indigenous natural materials in the interior finishes of a space, and others.36 For example, a project can earn LEED points by incorporating living walls, sometimes called green walls, into an office space, adding a water feature to a building complex, or featuring exposed wood members and natural rock in a shared space.
LEED v4 also has a stronger performance-oriented approach to indoor environmental quality, having added criteria to address things like air quality, lighting, acoustics, and other design factors. Like WELL, LEED has also augmented its program in response to the global pandemic. The LEED Safety First pilot credits address pandemic preparedness and response, workplace reoccupancy steps, sanitation measures, indoor air quality, and more.37
Green Globes

In 2019, the Green Building Initiative updated Green Globes standards for both Existing Buildings and New Construction, adding a section on Health and Wellness. The new standards consider things like air quality and ventilation, humidity, thermal and acoustic comfort, daylighting, accessibility of staircases, fitness facilities, bicycle commuter facilities, healthy dining options, and more. For example, designers of health-care facilities are asked about measures taken to minimize noise at reception areas to help reduce anxiety and stress on patients and families seeking directions and information from staff.
Originally published in Architectural Record
Originally published in March 2021
Notice