Sustainable Solutions with Steel Framing
Sponsored by Telling Industries
Learning Objectives:
Examine how steelmaking technology has evolved over the past decade to drastically reduce the carbon footprint and use of natural resources.
Identify the economic benefits of building mid-rise and multifamily projects with cold-formed steel framing, including first cost and long-term value.
Identify the tools that are available for evaluating the energy performance of a cold-formed steel framed structure and for earning LEED credits.
Explore how to effectively specify cold-formed steel framing to create durable, high-performance buildings.
Credits:
This test is no longer available for credit
The pursuit of sustainable construction methods and materials has grown exponentially over the past two decades, as more design and construction professionals recognize the importance of protecting the environment. At the same time, just as many are finding that sustainable construction can also benefit the bottom line. Cold-formed steel framing can be a significant contributor to helping meet sustainability goals as a result of its inherent characteristics, "built-in" features, and evolving construction methods. This course takes an in-depth look at the sustainable attributes of steel, sustainability and cost benefits for projects, how it can contribute to projects seeking certification with LEED v.41, and includes tips on how to specify cold-formed steel framing to meet sustainability objectives.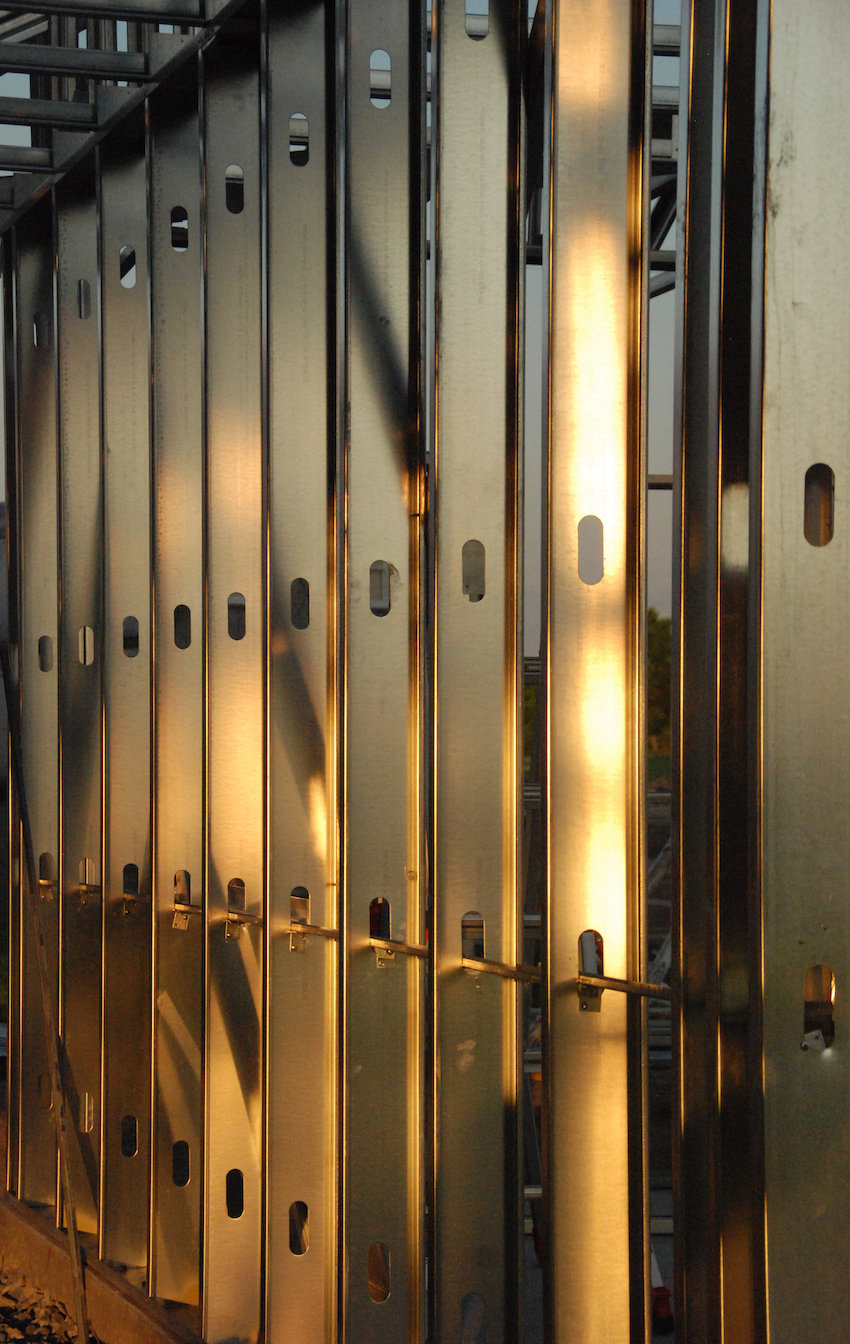 Photo courtesy of Steel Framing Industry Association
| | |
| --- | --- |
| | Robert Grupe has spent over 38 years with United States Gypsum Company. During his time at USG, he has held various technical and management positions, including product and system design and technical consultation to the AEC community. Now Bob is the Program General Manager for the Steel Framing Industry Association as well as the Director of Technical Services for the Association of Wall and Ceiling Industry. Other activities includes serving as the Vice Chair on the Chicago Committee on High Rise Buildings. |