Let's Get Creative: Art, Aesthetics, and Multifamily Housing
Setting the tone for a new age of multifamily housing
Sponsored by TAMLYN
Learning Objectives:
List two projects that address the issue of homelessness.
Describe the ways that Pelleport Social Housing provided access to outdoor space for each unit.
Identify the materials used to create the exterior wall modules of the 3-D-printed house.
Explain the unique design approach used to give almost all units in the Grove at Grand Bay water views.
Credits:
This course is approved as a core course
This test is no longer available for credit
This course is part of the Multifamily Housing Academy.
Below are a set of links to building type studies from Architectural Record, which are in-depth analyses of particular kinds of buildings, with photos, drawings, specifications, detailed descriptions, and design solutions. Click on each link below, read the article then complete the quiz to earn your credit and certificate of completion.
Art, aesthetics, and architecture have long gone together. These multifamily housing projects draw inspiration from other artistic disciplines, and some even set forth new ideas of beauty, whether for an upscale Miami waterfront or a social housing project.
Lorcan O'Herlihy's Latest Building Becomes a Dance Troupe's Stage
"Architects should cross boundaries and draw inspiration from the other arts. I believe the key to being a good architect, or a great architect, is to recognize the arts and engage them." —Lorcan O'Herlihy
Erin Hudson
Drivelines by LOT-EK
LOT-EK is no stranger to sustainable design and construction. It shows in Drivelines, the largest residential shipping-container development in South Africa.
Karen Eicker
Grove at Grand Bay by Bjarke Ingels Group
The slanted concrete support columns of these 20-story towers in Miami create an artistic vibe in interior spaces.
Suzanne Stephens
Pelleport Social Housing by Bruther
With a difficult site and budget limitations, Bruther created an impressive piece of architecture with a commanding street presence and generous accommodations, many with views over Paris, features often overlooked in social, multifamily housing.
Josephine Minutillo
Boston Road Supportive Housing by Alexander Gorlin Architects
This project in the South Bronx avoids the stereotypical affordable housing aesthetic with richly colored and rhythmically patterned metal panels paired with handsome gray brick cladding.
Alex Klimoski
Curvaceous 3-D-Printed House Advances Toward Construction
Dubbed "Curve Appeal" or its artistic design, this first-of-its-kind 3D-printed house is also aiming to achieve net-zero energy.
Joann Gonchar, FAIA
Dujardin Mews by Karakusevic Carson and Maccreanor Lavington
This project in London get its aesthetic from the past by reinventing old ideas. Drawing from the 18th and 19th century row houses, Dujardin Mews is just the latest example of alternatives to high-rise social housing.
Hugh Pearman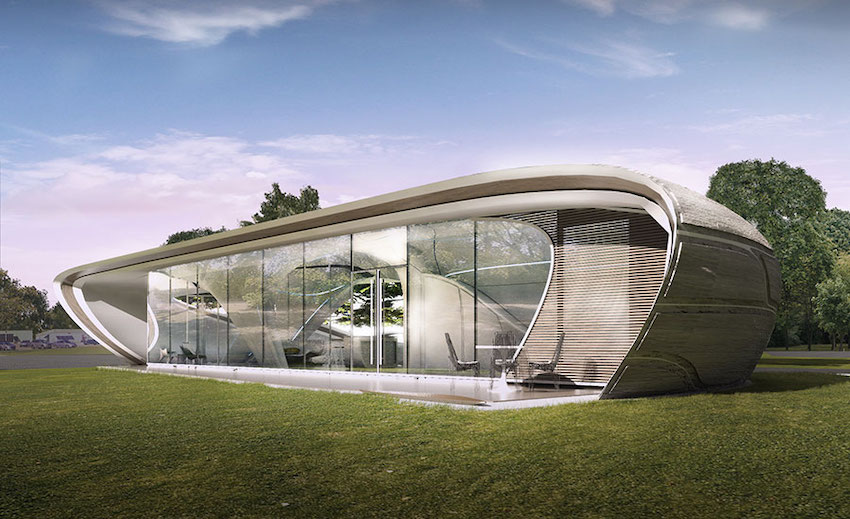 Image courtesy of WATG
| | |
| --- | --- |
| | TAMLYN is a family-owned company with more than 40 years of involvement in construction materials and building science and has taken another step forward to become a leader in the building enclosure field. We offer quality products, competitive prices, and fast service. www.tamlyn.com |
| | |
| --- | --- |
| | TAMLYN is a family owned company with 45+ years in the building products industry who continues to create new extruded aluminum trim components for the multifamily market across our XtremeTrim® and XtremeInterior™ lines. XtremeTrim® is a line for various siding products from fiber cement to T&G cedar. XtremeInterior™ is a line unique and contemporary details for drywall applications. For more, www.tamlyn.com. |
Originally published in March 2019
Notice