Specifying Flooring from the Bottom Up
A holistic approach helps create spaces that look as good as they perform
Sponsored by Neolith® and New Millennium Building Systems
Learning Objectives:
Identify and recognize the design aesthetic and performance significance of floor surfaces as part of the overall interior design of a building.
Assess the health and safety performance aspects of floor surfaces as they relate to indoor environmental quality and durability.
Explain the importance of floor structure design to enhance space planning, acoustics, and flooring integrity.
Determine ways to incorporate the principles presented into building designs as shown in case studies.
Credits:
This course can be self-reported to the AIBC, as per their CE Guidelines.
This course is approved as a Structured Course
This course can be self-reported to the AANB, as per their CE Guidelines
Approved for structured learning
Approved for Core Learning
This course can be self-reported to the NLAA
Course may qualify for Learning Hours with NWTAA
Course eligible for OAA Learning Hours
This course is approved as a core course
This course can be self-reported for Learning Units to the Architectural Institute of British Columbia
This test is no longer available for credit
Flooring is one of many parts of building design that is multifaceted. Choosing the right type of flooring for a project is important for both the overall interior design and long-term resistance to wear, but these considerations are only half the task. All floor coverings need to rest on something, and often it is the structure and materials below the visible surface that determine the success of a flooring installation. This course addresses each of these aspects of flooring design and specification: the visual design choices, the product options that influence the performance of the flooring, and some options for the structural support systems that can make such a significant difference.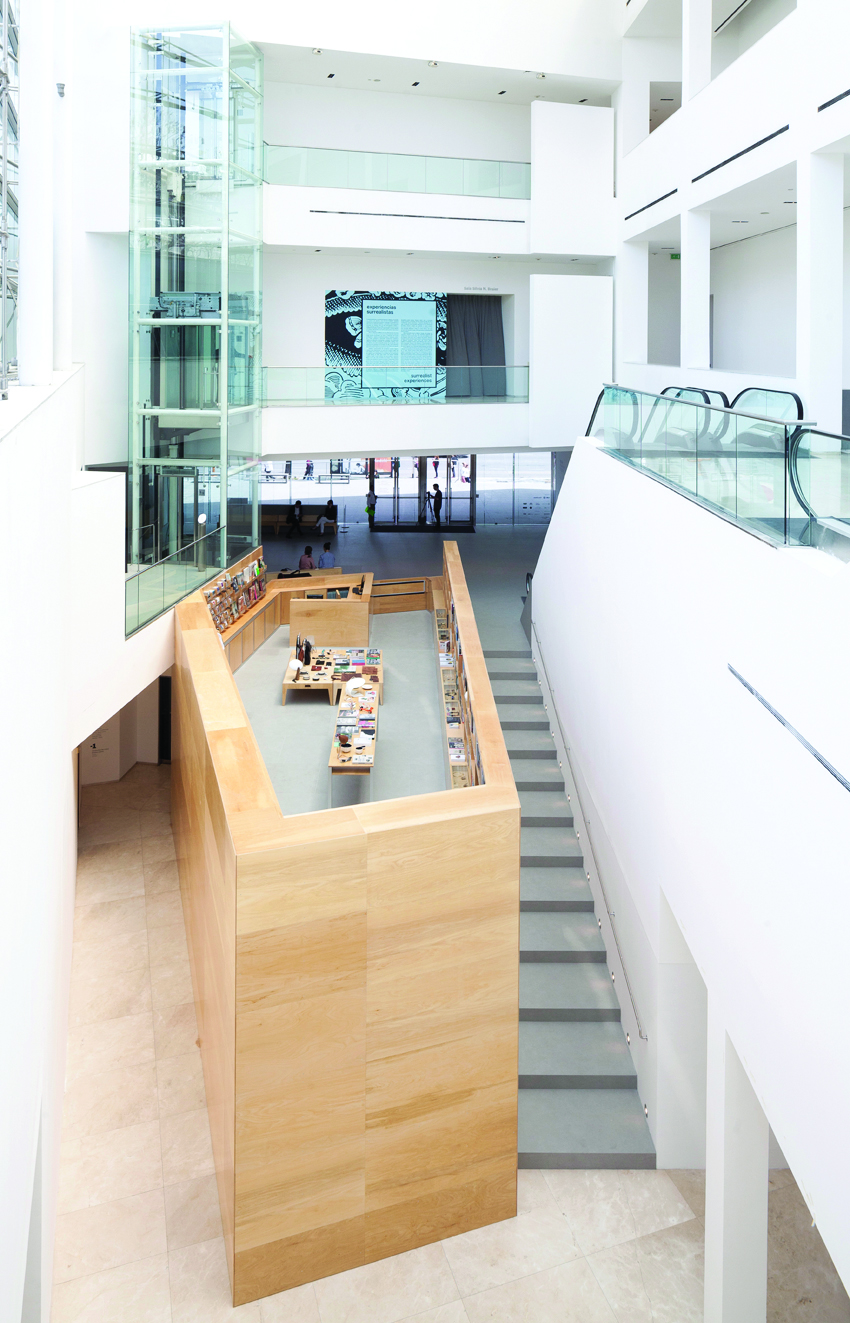 Photo courtesy of Neolith®
The design of interior spaces is affected directly by the flooring surfaces that are visible and equally by the surfaces underneath.
Design Considerations
The design of floors, particularly in multistory buildings, is a combination of understanding the structural design options, the choices of available flooring materials, and the best ways for them to two work together. We look at some of the design considerations of floor systems and floor coverings first.
Floor Structure
The structural floor system of a commercial building provides multiple attributes for a building. In addition to tying into the rest of the building structure, it creates a solid separation between building stories to prevent the passage of sound, air, light, and fire. It is also the platform or substrate that supports everything placed on the floor, including the finish flooring. As such, it can either create favorable conditions for the finish flooring to function or, alternatively, cause problems. In fact, most finish flooring problems come about not because of problems with the finish material itself but rather the material or structure underneath it. Therefore, the attributes of the structural floor system can directly affect the real or perceived attributes of the finish flooring, regardless of what is selected.
In many commercial, industrial, and institutional buildings, steel and concrete are commonly used to create the structural floor system. However, the selection of a specific type of steel or concrete floor system can greatly affect the overall performance outcomes of a construction project. There are a variety of types and range of capabilities of floor systems that can be both complex and versatile. The final selection can directly influence the unsupported span length, acoustic attributes, vibration control, and fire-resistance ratings. Further, the integration of mechanical, electrical, and plumbing systems and even the ultimate height of the building itself can be dictated by the structural floor system selected for a project.
There are at least three common structural floor system choices considered for many commercial buildings. The first is a conventional, lightweight system using steel girders, beams, or trusses to support a metal floor deck that is topped with concrete. This steel-based system is known for its speed of erection, lighter weight, and versatility. Second is an all reinforced concrete system, whether precast or poured-in-place, which is usually thinner in overall height compared to a steel floor system. However, all concrete systems need to be assessed for the amount of additional dead weight that they create compared to other systems. A third and innovative alternative is the use of long-span composite floor systems that combine the lighter weight and erection ease of steel with the strength and durability of concrete. They achieve a thin-slab advantage characterized by a narrow floor structure, longer unobstructed floor spans, and a range of under-floor aesthetic ceiling options.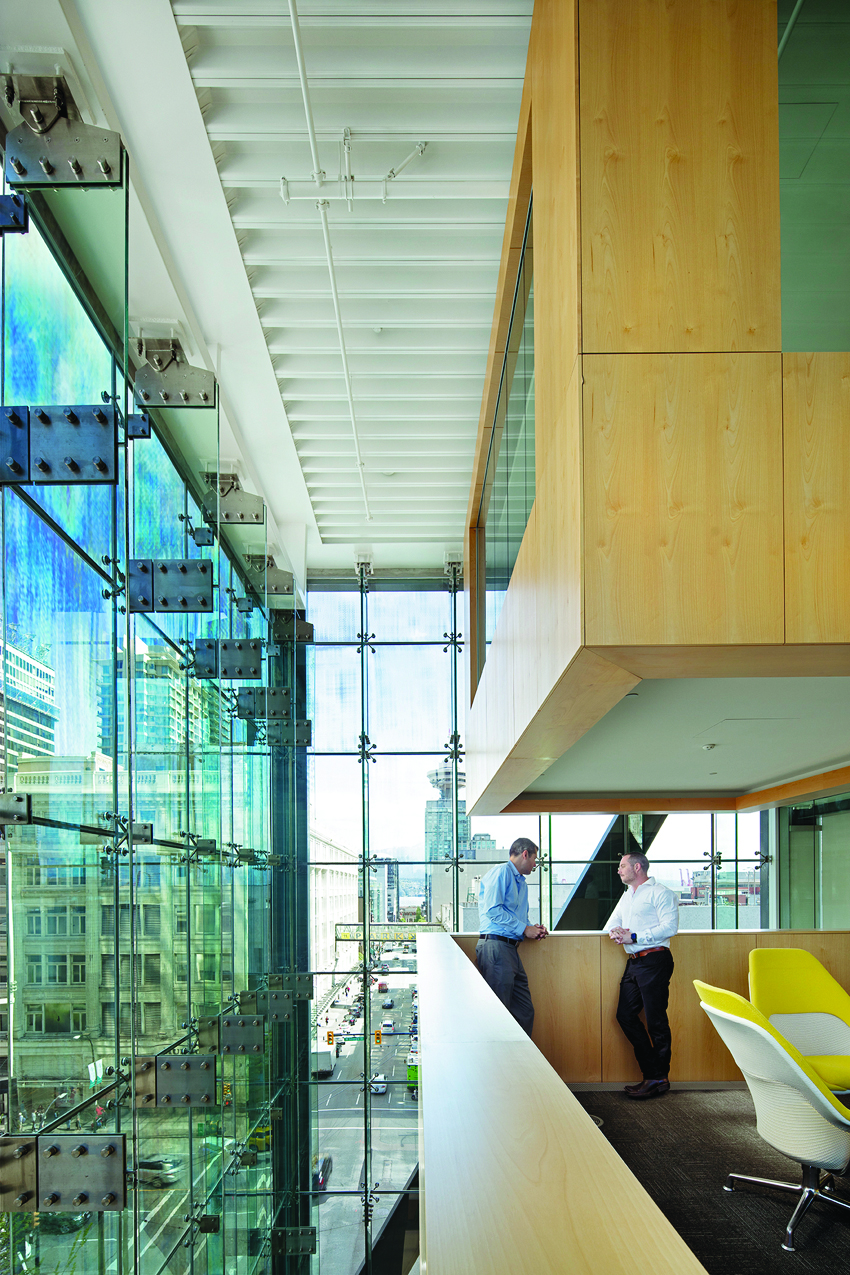 Photo courtesy of New Millennium Building Systems
Long-span composite floors blend in with the rest of the building construction and can create a finished ceiling appearance in addition to providing a strong, economical floor structure option.
Long-Span Composite Floor Systems
Composite floor systems not only provide economy for the structural system, but they also address the economy of room space, allowing for longer, unsupported spans. They also help by providing a finished ceiling design, including the efficient integration of acoustical treatments, controlled sound attenuation, and fire resistance. Long-span composite floor systems can weigh up to 40 percent less than comparably utilized cast-in-place concrete floors, provide fire-resistance ratings up to 4 hours, and achieve clear spans up to 36 feet.
All of these design attributes of composite flooring systems make them very well suited for a full range of new and renovation/retrofit building projects, including multistory residential, commercial, health-care facilities, parking garages, specialty platforms, and high-rise structures. From a budgeting standpoint, less steel and less weight in these composite systems contribute to lower overall project costs. As part of an integrated structural system, they can enhance the structural performance of the rest of the building, whether those other portions are based on steel, concrete, masonry, or framed bearing walls. Composite flooring systems can also be constructed faster, safer and more cost-effectively than alternative systems.
The flexibility and design attributes of a composite floor system can change the way architects and engineers view a project. The system is no longer just a floor—it is an evolved structural floor and ceiling system that is integral to better building design.
A recent hospital renovation project is a good example of how these systems can help provide better solutions. The design program called for wide, open floors designed to accommodate unique serviceability requirements. Thirty-three-foot spans between beams, combined with overhangs as long as 14 feet, provided a unique design challenge. The solution was found in a composite floor slab approach. Since the floor system also supported operating room equipment and an outboard curtain wall system, controlling deflection was a critical and successful function of the composite design. The long-span composite floor system was designed to address all of these unique project conditions, and it did so very well.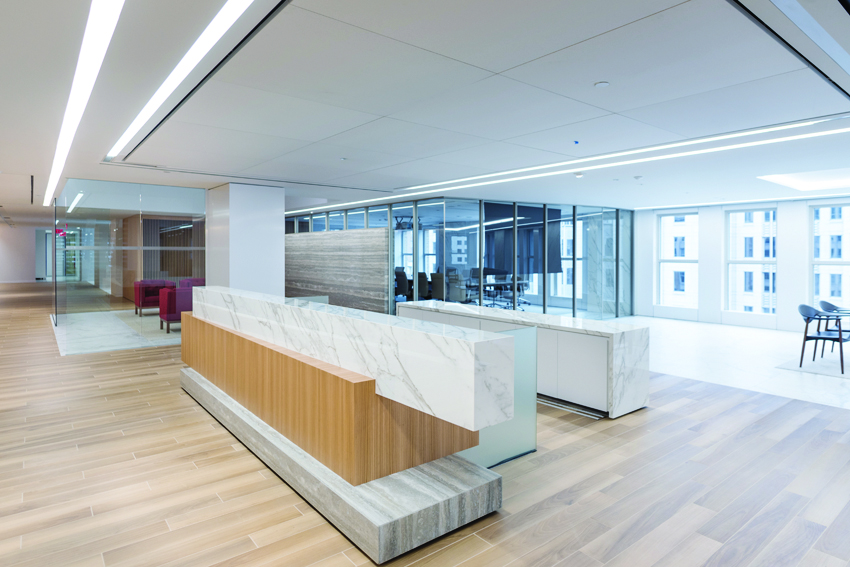 Photo courtesy of Neolith®
Sintered stone is a very durable, versatile flooring product that can also be used on other surfaces to provide the look of wood, stone, or tile.
Originally published in Architectural Record
Originally published in April 2020
Notice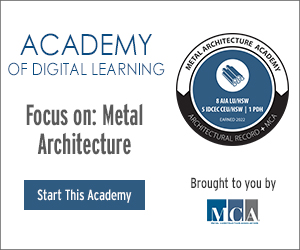 Specifying Flooring from the Bottom Up
Buyer's Guide
Phedra by Neolith

Phedra is an elegant variation in Neolith's grey palette and a popular choice within the Fusion Collection, an innovative range inspired by natural stones and composites. This beautiful surface is available in a variety of slab and tile formats in a satin finish, offering freshness in contemporary environments.
Long-Span Composite Floors

Long-span composite floor systems are the space-saving answer for optimizing the design of multistory hotels, offices, schools, and more. Only New Millennium Building Systems engineers and manufactures all three leading types of long-span composite floors: composite joist, deep-deck composite, and dovetail deck composite. Learn more at
www.newmill.com/3ways
.