Rammed Earth
In the Mix: Architects tap the ancient technique of rammed earth, giving it renewed relevance.
Sponsored by EchelonTM Masonry
Architectural Record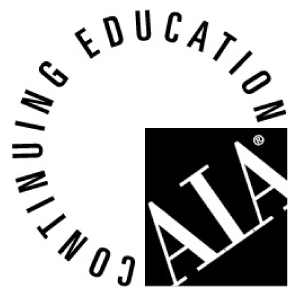 1 AIA LU/HSW; 1 AIBD P-CE; 0.1 IACET CEU*; AAA 1 Structured Learning Hour; AANB 1 Hour of Core Learning; AAPEI 1 Structured Learning Hour; SAA 1 Hour of Core Learning; MAA 1 Structured Learning Hour; NSAA 1 Hour of Core Learning; OAA 1 Learning Hour; NLAA 1 Hour of Core Learning; NWTAA 1 Structured Learning Hour
Learning Objectives:
Define the term "rammed earth" and explain how walls of this material are typically built.
Discuss the structural and regulatory challenges presented by rammed-earth construction.
Explain how the thermal mass provided by a rammed-earth wall can contribute to a building's climate control strategy.
Describe the advantages of factory-fabricated rammed-earth elements.
This course is part of the Masonry Academy
Like the museum in Jingdezheng, the walls at Spring Ranch are stabilized with cement. But, according to Easton, it's possible to achieve similar strength and durability without the additive, depending on the availability of refined materials like crushed granite. Mostly because consumers and building officials feel more confident with cement added, only stabilized rammed earth is used in the U.S. Unstabilized rammed earth is still common in Europe, Easton adds.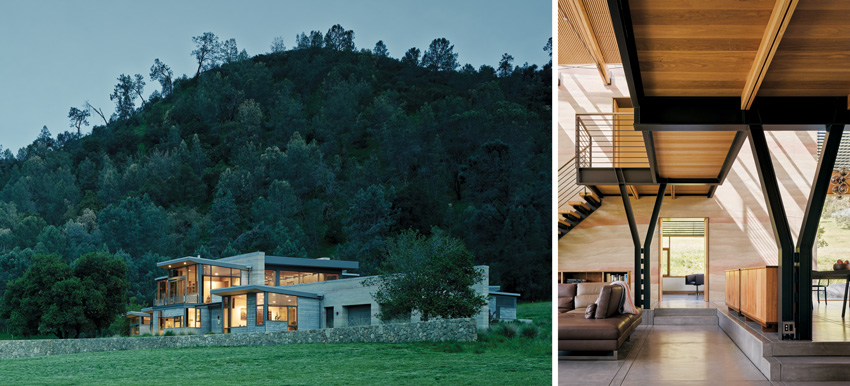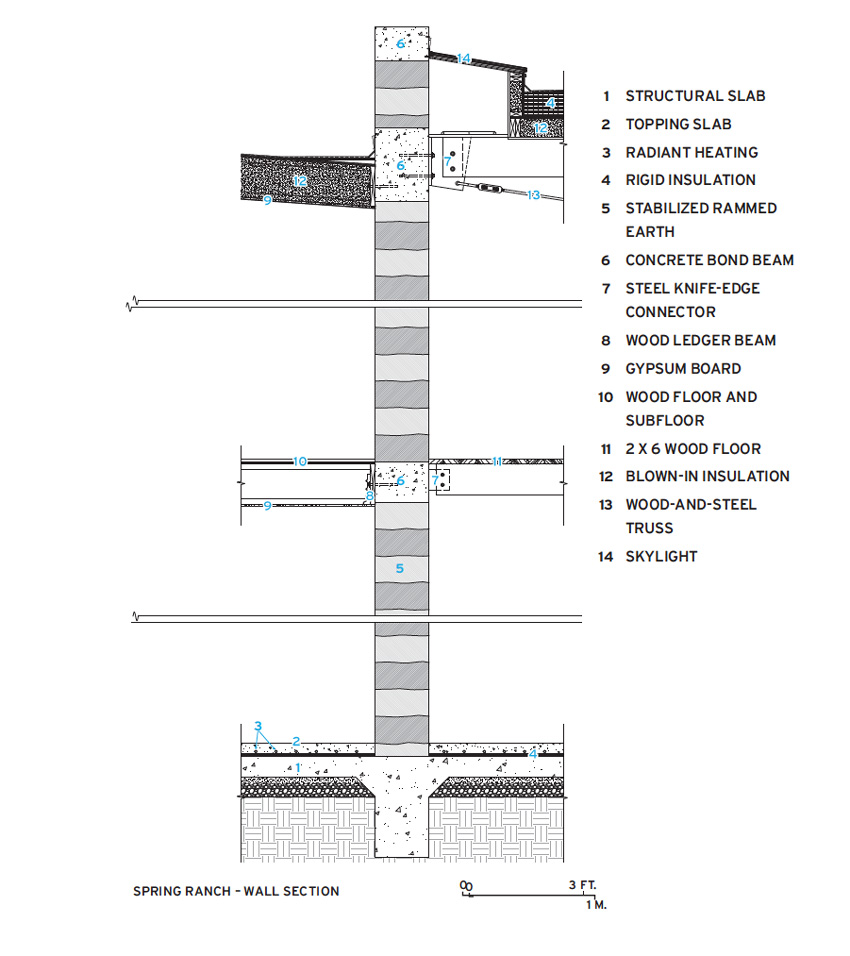 PHOTOGRAPHY: © JOE FLETCHER

CLIMATE CONTROL
Spring Ranch, near Hollister, California, has hefty rammed-earth walls as thick as 24 inches. In conjunction with the concrete floors' radiant heating and cooling, this thermal mass helps maintain comfortable indoor temperatures.
Building departments often require special testing for alternative materials such as rammed earth. In the case of Spring Ranch, county officials followed a guideline for non-standard concrete applications that called for a minimum bearing capacity of 2000 pounds per square inch (psi). Rammed-earth walls are capable of only 800 to 1600 psi, but since they are often much thicker than typical concrete walls, the total bearing capacity can be as good or better. (In other words, the strength per square inch may be lower, but there are more square inches of bearing than are provided by a typical 8-inch concrete wall.) After a round of tests tailored to the specific characteristics of Spring Ranch walls, which are up to 24 inches thick, officials gave the green light, says Feldman.
In addition to concerns about bearing capacity, there were also seismic constraints since the house is situated only a few hundred yards from the San Andreas Fault. The engineers for the project specified two cages (grids) of rebar for each wall. The loads of the roof structure and floor plates are transferred to the walls via reinforced-concrete bond beams embedded with the rammed earth elements.
Up until recently, the nature of rammed-earth walls and the process of producing them limited their use to projects where they could be poured on-site. But new, off-site fabrication techniques have made other applications possible. SmithGroupJJR recently made a 20-foot-wide, 19-foot-tall precast rammed-earth wall the focal point of the main lobby for the Stadium Tech Center in Santa Clara, California—a six-story office building completed in 2016 with a shell designed by the Bay Area firm Arc Tec.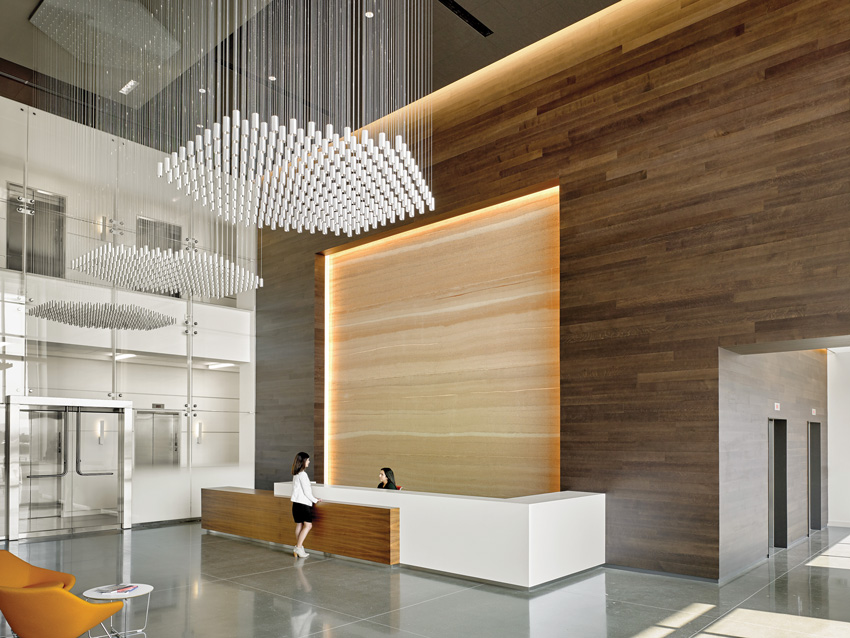 PHOTOGRAPHY: © MICHAEL DAVID ROSE PHOTOGRAPHY, COURTESY SMITHGROUPJJR
ABSTRACT ART
SmithGroupJJR conceived a 20-foot-wide, 19-foot-tall rammed-earth wall as the focal point of a Santa Clara, California, office building. The 10-ton element is made up of four segments fabricated off-site in Napa.
SmithGroupJJR saw the precast panel as the perfect backdrop to the 25-foot-tall reception area, envisioning it as "a large elemental work, like a Mark Rothko painting," says lead designer Matt Smialek. But, in this case, the wall itself would be the art, he says. The panel, which retains the stratified layers of more traditional cast-in-place rammed earth, also serves to offset the aesthetic coolness of the lobby's polished-concrete floors and sleek white walls. The designers recessed the panel behind a wide stained-oak frame and then illuminated it from the perimeter.
Although much lighter than conventional rammed earth, the entire 6-inch-thick precast panel, fabricated in a Napa, California, plant, weighed over 10 tons. In order to accommodate transportation and assembly, the installation is held in place by a steel backing frame and made up of four 22-foot-long by 5-foot-tall segments stacked horizontally. Because an open parking deck is located below the lobby, most of the weight of the panel is suspended from the building's steel structure above, which has been reinforced to carry the extra load.
Factory-fabrication techniques, like those deployed for the Santa Clara project, enable tight control of the mix and the formwork, as well as other factors. They allow slabs as thin as 3 inches to be produced for uses such as exterior wall panels. This evolution from hefty load-bearing wall to cladding demonstrates how far this humble approach has come in its long history. And new applications will continue to emerge. Last year, several Chinese universities won the 2017 World Architecture Award for their work in replacing housing in earthquake-ravaged Guangming Village with reinforced-rammed-earth structures. At the other end of the spectrum, Peter Zumthor has released preliminary plans for a rammed-earth addition to Beyeler Museum in Basel, Switzerland, which was designed by fellow Pritzker Prize–winner Renzo Piano and completed in 1997. Given the abundance of the raw material and the growing need for sustainable building assemblies, architects can be expected to further extend rammed earth's limits.
Michael Cockram is a freelance writer and director of Bowerbird Design in Fayetteville, Arkansas.
Originally published in Architectural Record
Notice