Measuring the environmental footprint of wood, concrete and steel is a big factor in designing sustainable buildings.
This course is no longer active
Sponsored by reThink Wood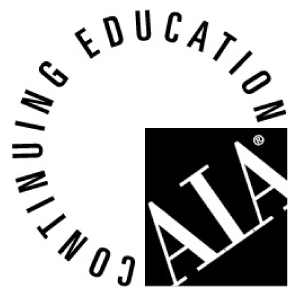 Continuing Education
Learning Objectives - After this course, you should be able to:
Discuss the life cycle costs of wood, concrete and steel
Explain recyclability vs. renewability for each material
Describe responsible procurement
Explain the advances each industry is making toward sustainability
Credits:
According to the U.S. Environmental Protection Agency, buildings account for 30 percent of total U.S. energy consumption and 30 percent of greenhouse gas emissions (GHGs)—statistics that have prompted the architecture and construction industries to search for ways to lighten the environmental footprint of tomorrow's structures. The search is particularly pressing in light of the fact that 1.6 billion square feet are added each year in the commercial building sector alone. That's nearly 110,000 buildings annually at the mean size of 14,700 square feet or roughly half a million buildings every five years.1 It is a complex challenge, to be sure, but one with a relatively straightforward answer—stop burning fossil fuels, which emit the GHGs that fuel global warming. Reducing GHG emissions involves selecting materials with low embodied energy and high recyclability. But against a backdrop of competing claims it can be difficult to determine which materials truly stand out in these areas.
In terms of green building materials, wood remains a top choice. International scientific studies have shown time and again that using wood products from sustainably managed forests rather than non-wood building products results in a reduction of GHG emissions. This article will address, through research and facts, the overt differences between three common building materials—wood, concrete and steel—in terms of their environmental footprint at several stages of the life cycle process, including raw resource extraction, manufacturing, and transportation. The materials will also be discussed in terms of responsible procurement, sustainability and community issues.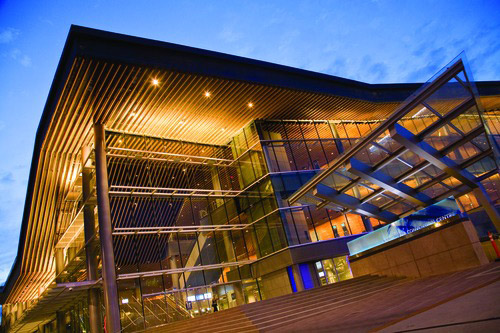 Vancouver Convention Centre, Media Centre for the Vancouver 2010 Olympics, Vancouver, British Columbia
In terms of green building materials, wood remains a top choice.
Photo courtesy of www.naturallywood.com
Originally published in Architectural Record
Notice