Landscape Architecture: Great Outdoor Spaces by Design
Materials and strategies for enriching outdoor experiences
Sponsored by Bison Innovative Products, Endicott Clay Products Company, and Thermory USA
This test is no longer available for credit
Modular Wood Tiles for Ground or Rooftop Applications
Typically made from dense hardwoods, wood tiles are commercial grade and available in responsibly harvested standard and FSC-certified species. Wood species include fused bamboo, cumaru, garapa, ipê, mahogany, and massaranduba. Hardwood tiles contain a rich variety of graining and coloration, are exceptionally dense, and resist insects. Wood tiles can be crafted from premium-grade remnants and are harvested in an environmentally responsible way designed to preserve the economic viability of rainforest hardwoods.
Thanks to their density, hardwood species require minimal maintenance. If maintaining the wood color is desired, wood tiles can be periodically cleaned and sealed. Left to weather naturally, the wood tiles will develop a silvery-gray patina. Because they weigh one-third as much as concrete pavers, wood tiles are a good alternative when surface material weight is a factor. The tiles can be laid in a parquet or linear pattern, or mixed with pavers, river rock, stone, plank decking, or other options to create unique aesthetics.
Because they are modular, the wood tiles meet SITES 5.3 – Design for Adaptability and Disassembly. The wood tiles also meet SITES 5.8 as they support safer chemistry.
Site Furnishings for Enhancing Landscape Spaces
Site furnishings such as benches, tables, and planters provide enhancements to any outdoor space, creating more inviting spaces for leisure activities and social interaction. Modular planters offer flexible options for the addition of plantings to roof gardens, small urban spaces, pop-up parks, and/or building plazas. Planters are available in a variety of materials, including metal, cast stone, concrete, resin, fiberglass, and wood. Aluminum planters offer the durability of metal with a lighter weight, making them easy to move and place onto rooftop decks.
Planter cubes that are constructed of lightweight, recycled aluminum are durable, low maintenance, and designed to withstand extreme temperatures. This makes them ideal for rooftop locations that are subject to extreme winds, sun, and weather. These aluminum planter cubes can be painted using an industrial-strength powder-coating technology developed with modern aesthetics in mind. Powder coating is a dry finishing process that is applied electrostatically and cured under heat, creating a more resilient finish than conventional paint. The process does not emit any volatile organic compounds (VOCs) into the air and allows the aluminum planter cubes to be coated with any RAL paint code color. (RAL is a color-matching system used in Europe to define paint, coatings, and plastics. RAL is an abbreviation for the Dutch institute that administers the color standard.) The aluminum planter cubes typically contain 20 percent recycled content, are 100 percent recyclable, include drain holes and irrigation sleeves, and are made in the United States. They come in a variety of size and color choices, providing a number of design options for landscape architects.
Wood planters provide another material option for introducing plants onto a rooftop garden or a ground-level exterior space. Ipê wood planter cubes and ipê wood planter cube tops offer a selection of modular design options to incorporate seating, storage, and planters into a ground-level or rooftop space. With the long-lasting durability of dense hardwoods, these wood planters and tops can withstand harsh environments. The warm wood tones and varied grain provide a natural complement to wood decking. The wood planter cubes may have a polyurethane lining and drainage holes, making plant care and maintenance easy. Custom sizes and species are available as well. Modular planter cubes may be used as planters or with an ipê top for seating and/or storage, providing flexibility of design options. Most planters have drain holes and irrigation sleeves that make caring for plants or vegetables convenient. As a storage unit, they can be used for seasonal items like cushions or throw pillows.
Lightweight aluminum trays expand the design options for rooftop environments. Used as a containment system for architectural rocks or other deck elements, the low-clearance aluminum trays integrate seamlessly with the modular planters and wood tiles, providing designers with a palette of materials for designing rooftop environments. Many aluminum trays are corrosion resistant, made in the United States, and available in a variety of standard and custom size options that offer modular integration with a pedestal deck system.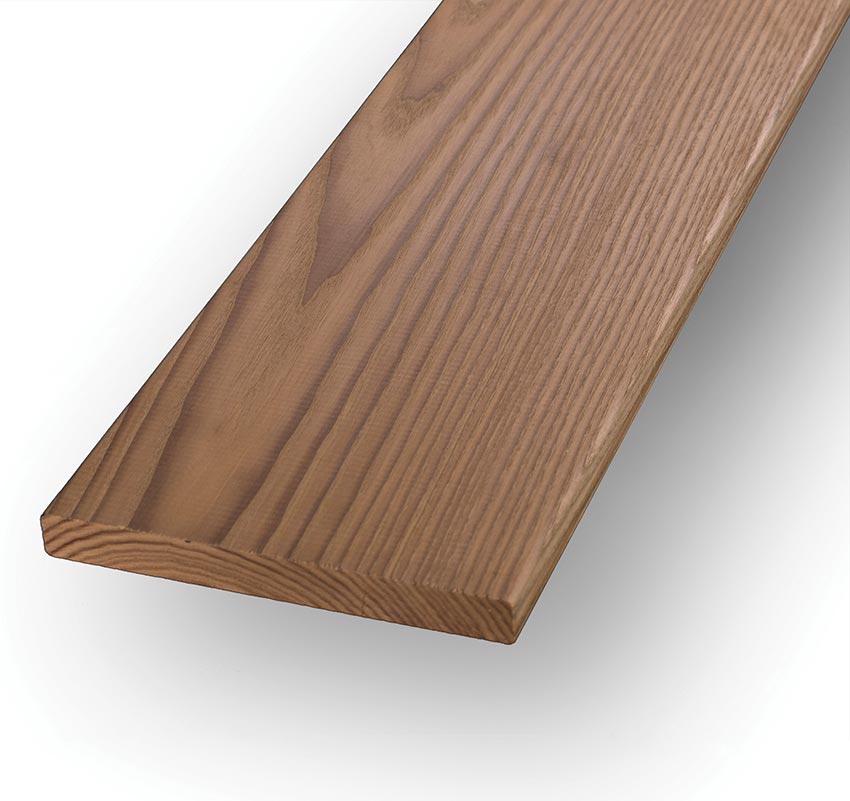 Photo courtesy of Thermory USA
Shown is thermally modified white ash decking board.
Originally published in Architectural Record
Originally published in August 2019
Notice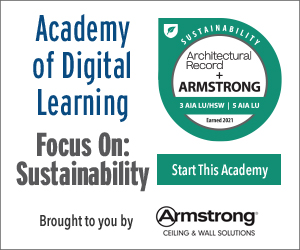 Landscape Architecture: Great Outdoor Spaces by Design
Buyer's Guide
Rooftop Deck Systems

Manufactured in the USA with 20 percent post-industrial recycled materials, Bison Pedestals create level decks over sloped surfaces. They elevate and support wood tiles, pavers, site furnishings, and a variety of other surfaces. Bison Wood Tiles are commercial grade, constructed from sustainably harvested hardwoods, and available in standard and FSC-certified options.
Pavers

Endicott clay pavers are an ideal choice for designers who appreciate their aesthetic beauty, color retention, and low maintenance requirements. They're fired at temperatures exceeding 2,000 degrees Fahrenheit, rendering them colorfast and resilient to wear and staining. Endicott Pavers make great walkways and streetscapes possible. Explore the movement.
Benchmark White Ash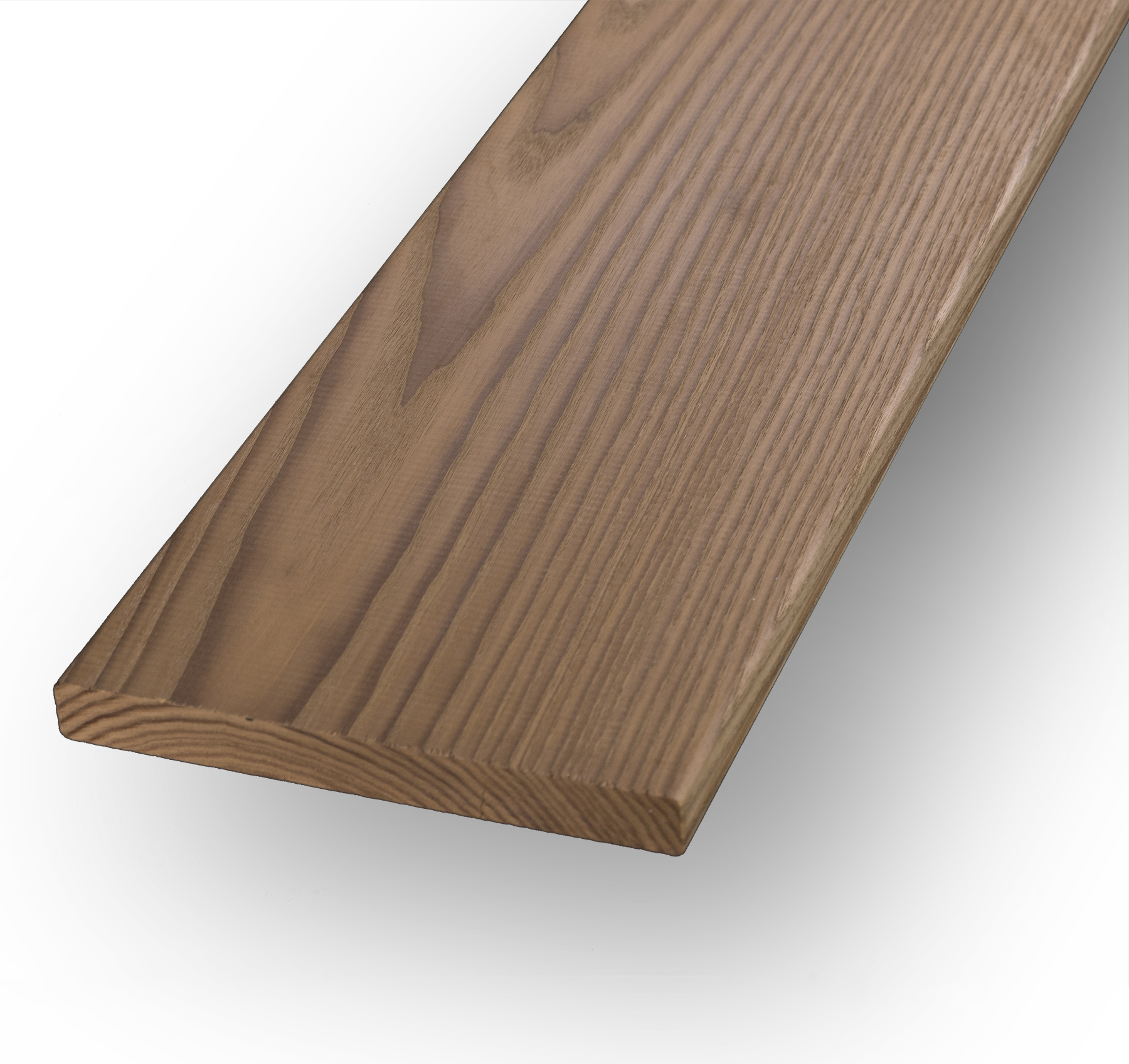 Benchmark White Ash is the natural result of our modification process. Each board is thermally modified using heat and steam, resulting in enhanced rot resistance, a high degree of dimensional stability, and a deep, rich color. Benchmark White Ash is an ideal alternative to tropical woods in performance and appearance.