By Architectural Record
Learning Objectives:
Discuss some of the legal and technological developments of recent decades that have prompted a reexamination of how architects charge for their services and what kinds of services they provide.
Describe project-delivery methods that are alternatives to design-bid-build, and explain how they are helping some firms be more profitable.
Discuss the benefits and drawbacks that firms encounter when they merge with or acquire other firms.
Discuss some of the administrative and legal requirements involved in setting up and running a corporate foundation.
Credits:
This test is no longer available for credit
As part of our May 2015 issue focusing on architecture and money, Record examined a number of pressing practice topics. We explored strategies that architects are deploying to become more profitable, discussed the challenges faced by firms that merge with other firms, and we described how some practices are helping shape architectural eduction through foundations and fellowships. Click here to read about it »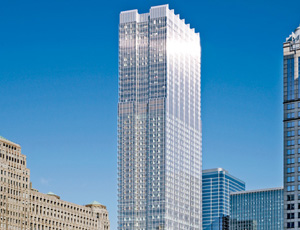 Photo © Scott McDonald/Hedrich Blessing
How to Make Money
Firms improve the bottom line by expanding the definition of architectural practice.

Photo © Barry Schwartz

Is Bigger Better?
Architects worry that design takes a back seat when firms merge and expand.

Image © Christian Montenegro/Dutch Uncle

Architects Give Back
Through corporate foundations, architecture firms are funding students' research travel. But does supporting design education require a nonprofit structure?

Image courtesy John McAslan + Partners
Originally published in Architectural Record.
Originally published in May 2015
Notice