21st Century Building Envelope Systems: Merging Innovation with Technology, Sustainability, and Function
By addressing energy efficiency, moisture infiltration, aesthetics, and occupant comfort, building envelope elements and component systems enhance design opportunities and minimize potential risk
This course is no longer active
Advertorial course provided by Dryvit, Vistawall, CENTRIA, W&W Glass, Oldcastle Glass, and Alcoa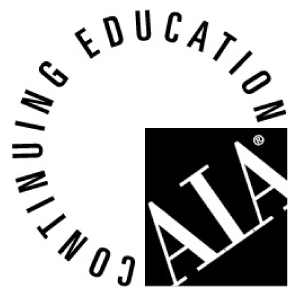 Continuing Education
Learning Objectives - After this course, you should be able to:
Evaluate the latest materials, technology, architectural components, and related systems that comprise the building envelope.
Identify performance characteristics and qualities that are important considerations during building envelope design, specification, and construction.
Explain how to minimize risk and liability when approaching design, specification, and selection of building envelope products and systems.
Analyze the sustainability benefits and attributes of various building envelope products, systems, and performance criteria.
Credits:
"The building envelope is more than a façade−it is the poetic mediation between an internal spatial realm and the outside world."
-Antoine Predock, FAIA, 2006 American Institute of Architects Gold Medalist
Antoine Predock Architect, PC, Albuquerque, NM
The fundamental goals of a successful building, regardless of location, aesthetics, program, owner, and building type, are essentially to keep water out and allow thermal control within. The building envelope encompasses the entire exterior surface of a building, including walls, doors, and windows, which enclose, or envelop, the interior spaces. Weaknesses in the building envelope can result in several undesirable results, from moisture infiltration, often leading to mold and mildew; damage caused by wind loads, high energy costs, ongoing maintenance problems, and failure of one or more architectural and engineering building systems. Any of these scenarios, and the numerous ripple effects that may ensue, can potentially increase risk and liability concerns for architects, design professionals, building owners, and occupants.
For these reasons, and the desire to promote sound professional design standards, a thorough understanding of building envelope design methods and construction techniques are critical aspects of architectural practice. When building envelope problems arise, liability concerns often focus on factors and parties relating to design, construction, manufacturing, and testing of systems and materials.
Innovative architectural design is enhanced by careful attention to detailing, selection and specification of compatible materials and related component systems. At the same time, architects, specifiers, and design professionals must be aware of component installation methods and construction techniques. With so many advances in manufacturing processes, emerging new materials, and enhanced technology in the marketplace, along with ongoing updates of building codes and industry testing criteria, and an often unskilled labor force, the required knowledge base for effective building envelope design is constantly expanding.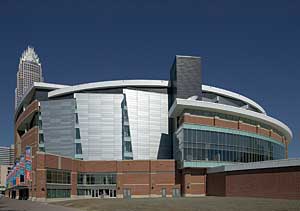 The new Charlotte Bobcats Arena is checkered with insulated metal composite wall panels in custom shades of gray for an original appearance.
Photo credit: Centria
"A multi-component building envelope system that is engineered, fabricated, and assembled by the manufacturer can reduce design efforts, errors, and associated liability, if architects and specifiers can define the required performance criteria. Because the system can be tested as an assembly extensively in labs, it avoids field-testing, which is often required for large-scale buildings or critical facilities. The systems also benefit owners of large and multiple facilities because of the standardization of facility design and management. They generally simplify construction planning and shorten project duration," observes Tian Feng, AIA, FCSI, Chief Architect, San Francisco Bay Area Rapid Transit, and former construction expert witness consultant, Oakland, California.
This article will address several components and systems that comprise the building envelope, and explore innovative qualities, trends, and characteristics. These building envelope design elements include: high performance insulated metal composite panels; point supported, bolted glass systems; curtain wall and ribbon window systems; seamless building envelope solutions using different types of glass and fenestration components; hurricane-resistant aluminum composite materials with high strength organic fiber, and a product not visible on the building envelope exterior, a liquid-applied flashing system.
Insulated Metal Composite Panels
Innovative building envelope materials often address several issues, from promoting sustainability and energy efficiency, to minimizing liability and risk stemming from mold issues. At the 2006 AIA Convention, William McDonough, FAIA, described the development of "cradle to cradle" strategies, which analyze the nature of materials in products. This analysis goes beyond cradle to grave (manufacture to disposal), extending from creation to re-creation, through complete cyclical reuse.
Architectural Record
Notice