Specifying useful daylight deeper into the interior
Sponsored by Lutron Electronics Co., Inc.
Learning Objectives:
Describe daylight autonomy and how it improves the well-being of building occupants and energy efficiency of the electric lighting system.
Explain the importance of daylight management in attaining daylight autonomy.
Compare the ability of manual shade and automated shade systems to deliver energy savings and usable daylight.
Maximize the potential daylight autonomy and energy savings that a space can achieve.
Credits:
Throughout history, daylight has been considered in the design of the built environment, although the philosophy of its use and the objective of its presence have changed dramatically over the years. Before electric light was invented, in the late 19th century, daylight was the primary light source available to illuminate the interior of buildings, schools, and residences. The houses of Ancient Rome were commonly found to have been planned around a courtyard, with surrounding rooms positioned so that the available daylight could penetrate deeper in the interior space. A guiding principle of the design of Michelangelo's iconic Laurentian Library, built around 1550, was to maximize the presence of daylight from both the northern and southern exposures in the reading room. In the mid-1800s, the one-room schoolhouses that dotted the United States from New England through the prairie and into the western frontier relied on large windows to provide the teacher and students with enough light for their lessons.
Almost 100 years after the invention of electric light, and, subsequently, after fluorescent lighting became more widely used, the philosophy of daylight's role in the interior changed quite dramatically. Instead of relying on large windows and daylight as the primary source of light, the mid-1960s and 1970s saw schools that were designed with few and no windows, citing significant energy losses from windows. The views to the outdoors were even considered a distraction for the students, indicating that a windowless room may be thought to actually improve student performance.
Today, the attitudes toward daylight seem to have come full circle. Study after study has quantified the benefit of daylight exposure to employees and students alike. Daylight exposure has been linked to improved employee productivity, student performance, and even the regulation of a person's circadian rhythm, which drives the all-important wake/sleep cycle. Daylight exposure is considered such a benefit to building occupants that the preeminent green building rating system in the United States, the Leadership in Energy and Environmental Design (LEED®) green building rating system contains credits that are specifically awarded for the project's incorporation of daylight and outdoor views.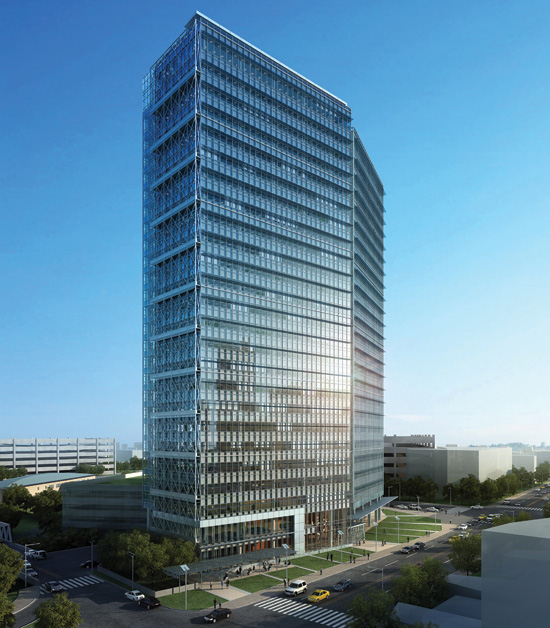 The Vista Center was designed to achieve daylight autonomy and is able to illuminate a significant portion of the interior space exclusively with daylight during working hours.
Photo courtesy of Coscia Moos Architecture
Originally published in Architectural Record
Notice