Employing imagery to foster human connections within the built environment
Sponsored by Inpro
You are not currently logged in to your CE Center account.
Log in
to view and complete the quiz questions that are embedded in this article.
Architectural Product Elements: Framed Wall Art
Wall art can play a vital role in enhancing the learning experience for students. It can inspire, inform, and engage them in ways that traditional teaching methods cannot. Wall art can also play an important role in a school's branding by creating a visual representation of its values, mission, and culture.
Wall art can create consistency of vision. Wall art can be used to reinforce a school's branding by featuring its logo, colors, and other visual elements consistently throughout the school. This can help create a cohesive and recognizable brand identity that students, parents, and the wider community can easily identify.
Wall art can inform through storytelling. Wall art can be used to tell the story of a school's history, traditions, and achievements. This can help build a sense of pride and connection among students, staff, and alumni.
Wall art can differentiate. Wall art can be used to differentiate a school from its competitors by highlighting its unique qualities and strengths. This can be especially important in a competitive education market where schools are vying for students and funding.
Wall art can foster community engagement. Wall art can be used to engage the wider community by featuring local artists, historical landmarks, and cultural icons. This can help build stronger relationships with local businesses, organizations, and residents.
Wall art can inspire students and staff by featuring motivational quotes, images, and messages. This can help reinforce a school's values and mission and create a positive and uplifting atmosphere.
Wall art can aid memory retention. Visual aids such as wall art can help students retain information more easily. They can serve as a reminder of important concepts and facts, which can be especially helpful for students who are visual learners.
Wall art can create a positive and inviting environment that can enhance students' moods and attitudes towards learning. This can be especially beneficial for students who struggle with motivation or have a negative perception of school.
Wall art can promote cultural appreciation. Wall art can expose students to different cultures and perspectives, which can broaden their understanding and appreciation of the world around them. Art can be a powerful tool for creating and promoting a school's branding. By using it strategically, schools can build a strong and recognizable brand identity that reflects their values, culture, and achievements while also germinating feelings of belonging for students.
BEST PRACTICES WHEN SPECIFYING INTERIOR WALL PROTECTION APPLICATIONS
Selecting wall protection products increases durability and sustainability of the overall design.
It's a difficult balancing act to design beautiful interiors that can also stand the test of time in harsh environments, such as healthcare or retail. Architects and design professionals can slow the inevitable wear and tear by thinking long-term and specifying products that not only preserve their design and artistic vision but also serve building owners in preserving a structure long after the ribbon is cut. This can mean, in high-use areas, selecting products that protect the planned interior from accruing damage in the first place.
The investment in high-quality wall protection products makes it much easier to maintain a clean, well-kept facility appearance that makes a positive impression on both clients and employees. Wall protection panels may be a new expense, but they can eliminate hidden maintenance costs while offering the additional opportunity of hosting art to improve the overall experience of occupants.
A Look at Wall Composition
The materials that lie beneath a wall will dictate what kind of protection is needed. Understanding wall composition helps better inform decisions about the type of architectural products that will protect the overall design. The four common interior sub-wall products are:
Drywall – baseline wall construction material.
Cement Board – offers increased resistance to higher levels of abuse. May be used in high moisture applications and is often used in selected areas requiring moisture resistance
Fire-rated Plywood – offers increased resistance to higher levels of abuse and more secure fastening of mechanical systems to wall, such as handrails and wall guards. Used in targeted areas to increase protection from known or anticipated heavy abuse.
CMU (Concrete Masonry Unit) wall systems – provides 2-hour fire-rated walls in school gymnasiums and mechanical rooms. May be clad with wall protection to reduce painting or to soften the look aesthetically.
Originally published in Architectural Record
Originally published in July 2023
Notice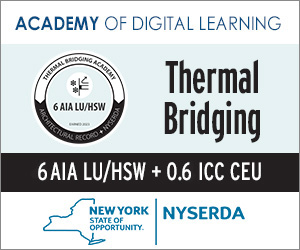 Picture This!
Buyer's Guide
Aspex® Printed Wall Protection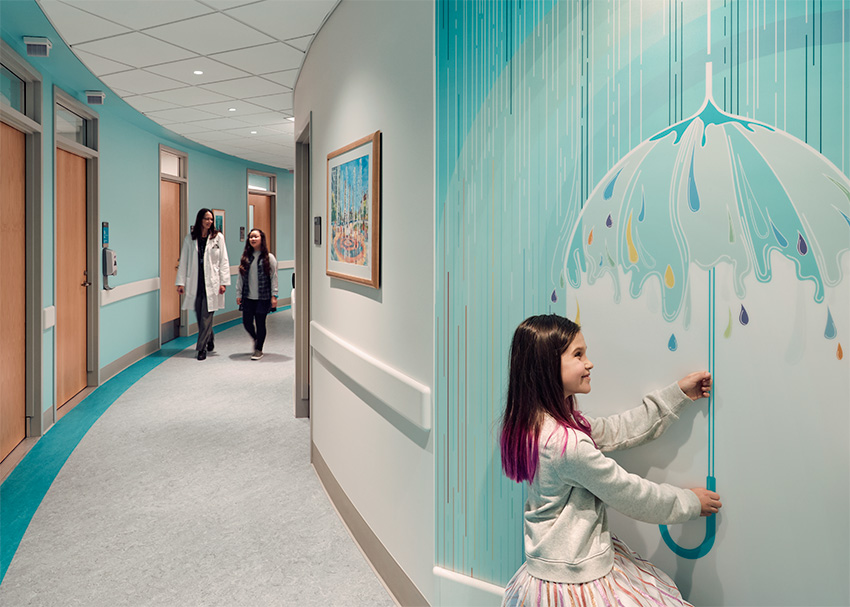 Durable. Custom. Vivid. Aspex Printed Wall Protection provides the high-impact durability of PETG paired with premiere printing capabilities—not sacrificing quality for performance. With the option to select a custom image or even have commissioned artwork backprinted onto our clear sheets, designers are able to protect their walls from damage while also having total design freedom.