Fire-Retardant-Treated Wood and the International Building Code
Sponsored by Hoover Treated Wood Products
Learning Objectives:
Understanding what is FRTW: Explains how FRTW is manufactured, how it is different from untreated wood and steel, and the testing required by the codes
Describe where it is used in building design and construction.
Explain why it is allowed in noncombustible construction.
Be able to identify properly treated fire-retardant-treated wood.
Credits:
This session is a discussion of fire-retardant-treated wood (FRTW) characteristics, examples in design and applications, and referenced sections in the International Building Code. The building code, as with many products, regulates the use of wood in construction. Two broad categories separate materials: combustible and noncombustible. Codes limit the applications of combustible materials on the basis of fire and life safety. The question is then, are there options available to using wood in lieu of a combustible material. Fire- Retardant Treated Wood provides that option. Codes recognize FRTW for many applications where a noncombustible material is mandated.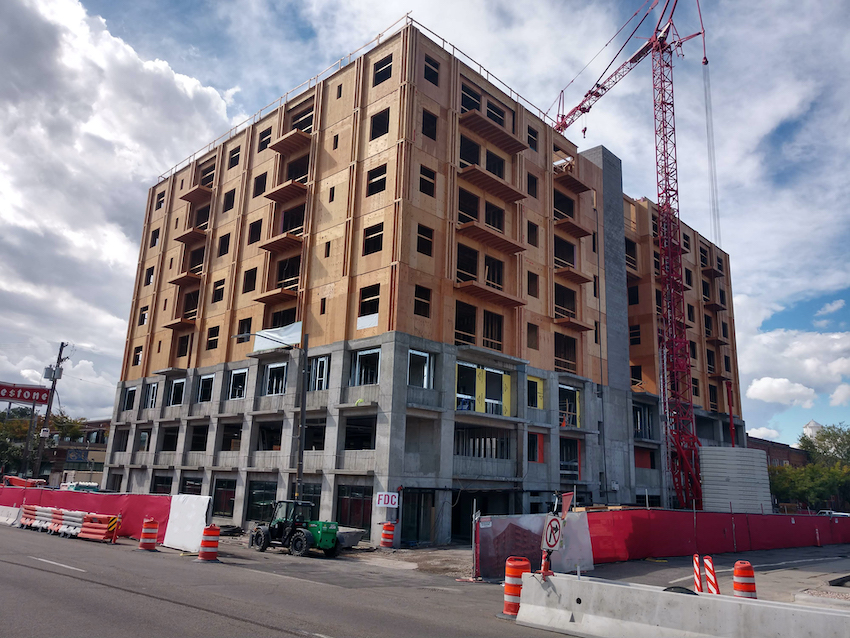 | | |
| --- | --- |
| | James P. Gogolski,Technical / Building Code Representative; Hoover Treated Wood Products, Inc. is a Technical/Building Code Representative with Hoover Treated Wood Products, Inc. Primary responsibilities include visiting with and presenting educational programs to architects, engineers, building code officials and fire officials on the uses of fire-retardant treated wood in the building code. Before Hoover, Jim was a Field Representative with APA – The Engineered Wood Association and also administered their field inspection service. Prior to APA, Jim worked with a wood preservative supplier and the Southern Forest Products Association. His technical knowledge and experience in the uses, as well as misuses in some cases, of wood in construction and field inspections brings a unique perspective to his programs. Jim holds a B.S. degree in Wood Products Technology from The Ohio State University, Columbus, and an MBA from Xavier University, Cincinnati. |
| | |
| --- | --- |
| | Hoover Treated Wood Products, Inc, in business since 1955, supplies a comprehensive portfolio of pressure-impregnated kiln-dried lumber and plywood products for fire retardant and preservative applications. Hoover has multiple company-owned treating facilities, conveniently located to service a 100 plus member stocking distributor network which thoroughly covers the USA and Canada. The rigorous quality control procedures employed by Hoover are constantly reviewed and inspected by Underwriters Laboratories and Timber Products Inspection's follow-up services. |
Originally published in October 2020
Notice