High-Performance Flooring for Sports, Recreation, and Fitness Applications
Sponsored by Ecore
Learning Objectives:
Identify the critical needs for performance surfacing in sports, fitness, and recreation applications.
Define important terminologies and concepts for performance flooring.
Explain how performance flooring benefits athletes and fitness and recreation enthusiasts.
Examine the flooring priorities for the most common athletic applications, and select the best performance flooring to specify for safety, acoustics, and ergonomics.
Discuss a case study showing many types of performance flooring specified in one complex facility.
Credits:
This course can be self-reported to the AIBC, as per their CE Guidelines.
This course is approved as a Structured Course
This course can be self-reported to the AANB, as per their CE Guidelines
Approved for structured learning
Approved for Core Learning
This course can be self-reported to the NLAA
Course may qualify for Learning Hours with NWTAA
Course eligible for OAA Learning Hours
This course is approved as a core course
This course can be self-reported for Learning Units to the Architectural Institute of British Columbia
This test is no longer available for credit
Who would have thought a pandemic would lead to a surge in health and wellness concerns, and a booming fitness and wellness market? But that is what is happening. As a result, spending on fitness and sports equipment, clothing, and other goods is rising and will continue to climb.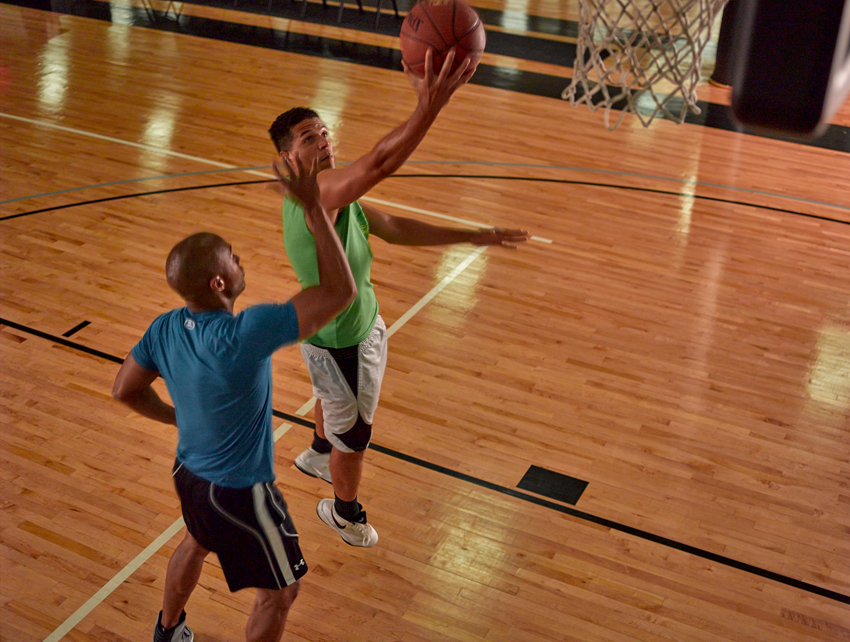 All images courtesy of Ecore
High-performance athletic flooring can provide safety, ergonomic, and acoustic benefits.
Research shows that the increase in these markets is being driven by two factors.1 First, the COVID-19 pandemic has highlighted the importance of personal health and fitness in fighting off this and possibly future viruses. And the second driving force is what one researcher called "constant improvements in materials used for manufacturing" of sports-related equipment. An example is the growing prevalence of sensors in equipment that indicate to athletes how they are performing. Advancements in materials mean quicker adoption of new products.
Together, these factors result in an increasing need for new and remodeled sports, fitness, and recreation facilities. And special consideration should be given to the foundation of all these spaces: the flooring.
In sports, fitness, and recreation applications, one size does not fit all when it comes to flooring. Athletic flooring must do more than look good at a good price point. These surfaces should enhance performance and protect athletes and fitness enthusiasts. Engineered performance surfaces can provide safety, ergonomic, and acoustic benefits. This course identifies the needs in sports, fitness, and recreation applications, and then guides architects, designers, and specifiers toward the best performance surfacing to select.
Needs of Sports Athletes
Being the best is never easy. Natural talent counts for a lot, but the truly elite hit the training center with consistent determination and grit. Sports flooring and surfaces should likewise promote consistency. The designer or specifier should ask: Can a floor support the athlete? The answer is yes. A floor can reward those who train the hardest.
Think about it: Athletes and coaches agonize over choosing shoes that will support them and help them perform their best. So, shouldn't the floor they train on do the same thing? When an athlete attempts to beat his or her fastest time or lift more weight than ever before, a shock-absorbent, slip-resistant floor lets him or her train for peak performance while lowering the risk of injury.
This applies also to children in sports. In 2013, according to the nonprofit organization Safe Kids, more than 1.24 million children ages 19 and under were seen in emergency departments in the United States for injuries related to 14 commonly played sports.2 In fact, unintentional falls are the leading cause of non-fatal injuries for children in the United States.3
Performance flooring requirements for sports include:
Force reduction (how much energy a surface absorbs);
Energy restitution (how much energy a surface returns);
Ball rebound for courts;
Slide effect; and
Playability.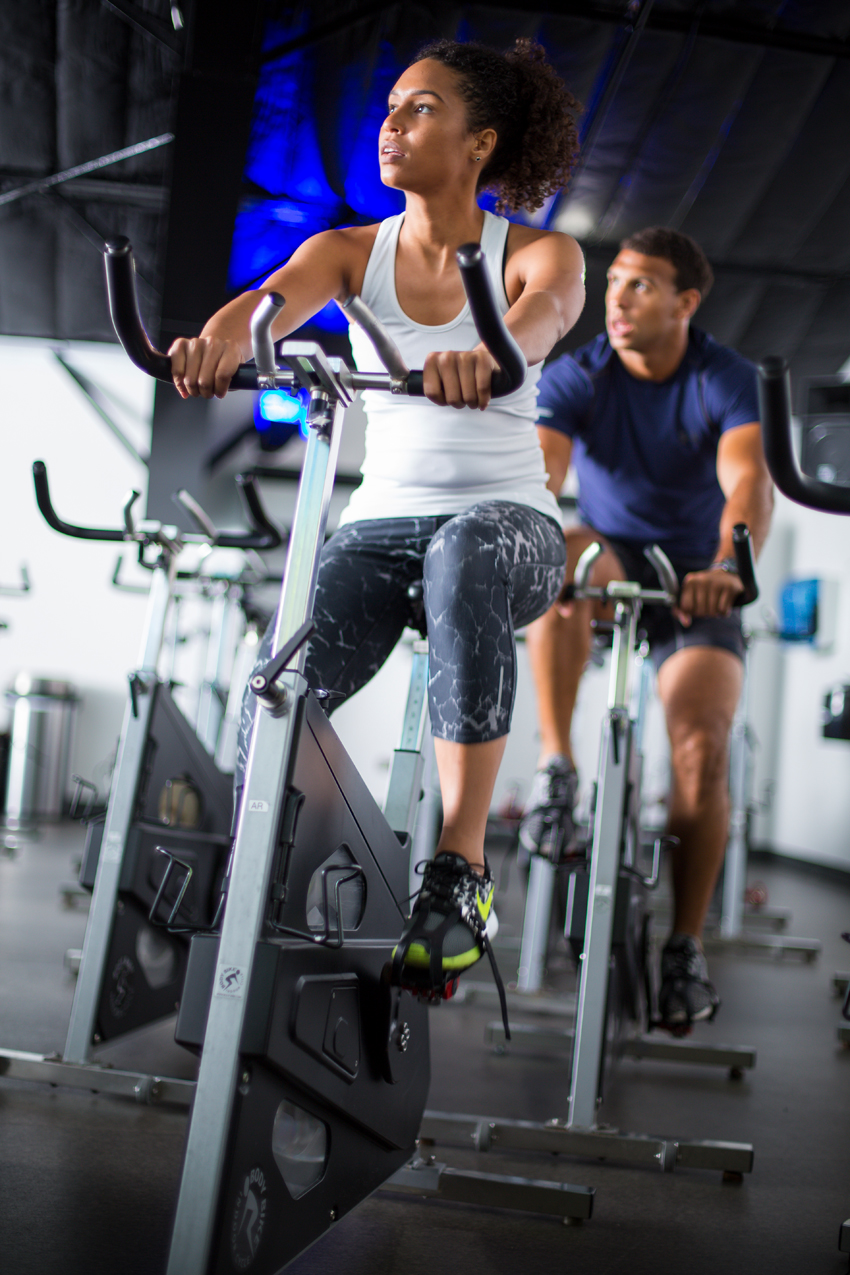 The COVID-19 pandemic showed the importance of physical fitness for fighting off both this and future viruses. As a result, the fitness industry is booming.
Needs of Fitness Enthusiasts
Fitness equipment is a multibillion-dollar industry. Gym-goers spend time and money choosing the right yoga mat, the right clothing, and the best cardio equipment. So, when they get to the gym, the fitness room flooring should likewise support their fitness goals. No one should have to worry about falling or suffer from an injury due to repetitive impact on a floor that is unforgiving. A gym surface should provide an enjoyable, comfortable space to work out.
Performance flooring requirements for fitness include:
Force reduction and energy restitution for users;
Multipurpose function for flexibility of use;
Special consideration if tap shoes will be used for dance space;
Mitigation of noise transmission from weight drops and cardio machines;
Slip-resistance with high coefficient of friction (both wet and dry);
Energy restitution to mitigate indentation; and
Sound and vibration considerations for rooftop fitness areas.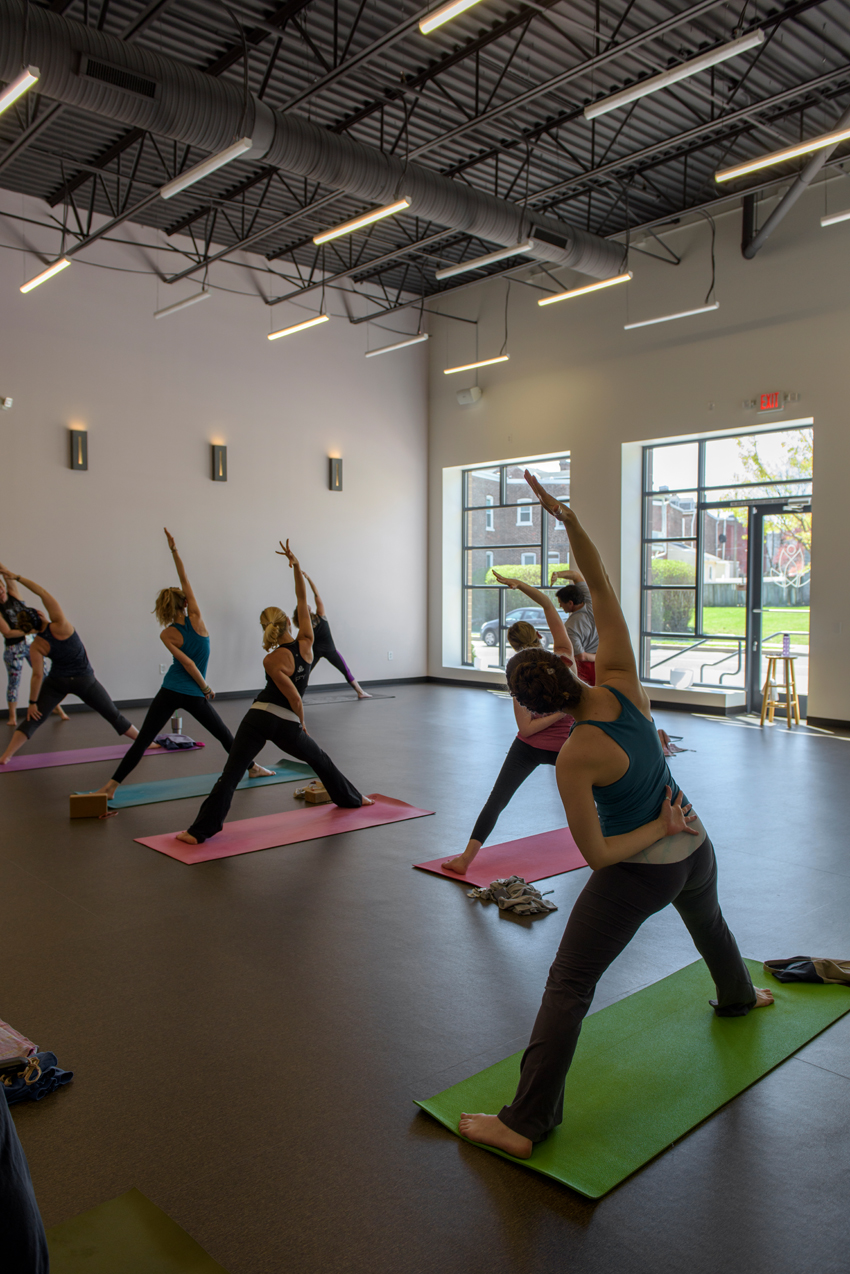 The right performance flooring specification can help create a recreation center that is heavily used by the community.
Needs of Recreation Center Users
A recreation center is more than a building. It is a space to build health, wellness, engagement, and community for both users and staff. This is why selecting the right recreation floor is critical when building or renovating a recreation facility.
In a recreation center, excess noise and impact vibrations can cause fatigue, headaches, and bad moods for staff and users. High levels of noise in a community or school recreation center could cause a decrease in usage, which is the opposite of the intended effect. Performance surfaces are engineered to help reduce sound and vibration, which is needed for busy, multiuse facilities. Whether there is a need to reduce noise for neighbors or to create a restorative space where users can practice mindfulness, performance flooring in a recreation center can help achieve these goals.
Performance flooring requirements for recreation include:
Force reduction and energy restitution for staff and users;
Shock absorption for falls; and
Enhanced traction for wet areas.
Originally published in Architectural Record
Originally published in May 2021
Notice