Utilizing Utility Rebates to Drive Energy-Efficient Roofing
Sponsored by Duro-Last, Inc.
Learning Objectives:
Identify ways in which incentive programs for enhanced insulation and cool roofing options help drive energy efficiency in commercial roofing.
Provide an overview of common incentive programs offered by utility companies for enhanced insulation and cool roofing installations.
Describe strategies for incorporating incentives and rebates into roofing projects in order to enhance energy efficiency and lower overall costs.
Discuss common misconceptions about installations eligible for rebates and incentives.
Credits:
This test is no longer available for credit
Local utility companies and municipalities have offered rebates and incentives to customers for years, encouraging the adoption of energy-efficient practices to relieve the burden on the utility company and environmental resources. While most people are familiar with incentives for light bulbs and appliances, many utility companies also offer significant rebates and incentives for commercial customers to make upgrades to their buildings through cool roofing and enhanced insulation applications. This course examines how researching and incorporating these rebate opportunities into the design and bid process can help solidify an end user's decision to invest in an energy-efficient system like membrane roofs.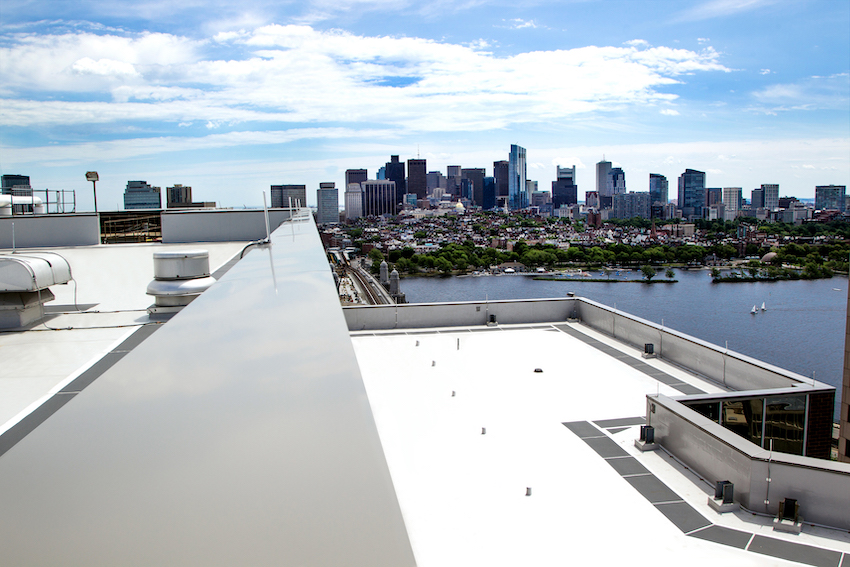 Photo courtesy of Duro-Last, Inc.
| | |
| --- | --- |
| | Katie Chapman started as a Sustainability Specialist at Duro-Last® Inc. in the summer of 2014. Here she leads the development and implementation of corporate sustainability priorities and strategies for the companies under JRB Enterprises. Recently she was promoted to the R&D department where she focuses on integrating sustainable materials into current and new product offerings. Previously, Katie worked at Haworth, Inc. a commercial office furniture manufacturer on the Global Sustainability team where she supported product certifications, ISO 14001, and LEED projects. Katie graduated from Aquinas College in 2008 with a Bachelor's of Science in Sustainable Business. She also serves as Secretary of ASTM D08.24 Sustainability subcommittee, and sits on the Green Building Initiative's Building Industry Advisory Council. |
| | |
| --- | --- |
| | Known as the "World's Best Roof®", Duro-Last®, Inc. is the world's largest manufacturer of custom-fabricated, thermoplastic single-ply roofing systems. Factory controlled custom-fabrication can eliminate up to 85 percent of field seams, resulting in lower on-site labor costs and easier installation. Duro-Last's roofing systems are sustainable and extremely durable. Over two billion square feet of Duro-Last membrane has been installed throughout North America. Duro-Last is headquartered in Saginaw, Mich. with additional manufacturing facilities in Grants Pass, Ore.; Jackson, Miss.; Sigourney, Iowa; Carrollton, Texas; and Ludlow, Mass. For more information on Duro-Last, call 800-248-0280 or visit www.duro-last.com |
Originally published in November 2019
Notice