Cool Roofs for a Hot Planet
Today's cool roofing systems are a significant platform for urban building sustainability
Sponsored by Duro-Last®, Inc.
Learning Objectives:
Discuss the science and background of cool roofing systems.
Describe the basics of thermoplastic single-ply roofing.
Identify myths and realities of PVC cool roofing.
Describe the role cool vinyl roofing plays in sustainable building design.
Identify key criteria for roof selection.
Credits:
Many scientists agree that the planet is warming quicker than the natural forces of nature have ever brought about, and those scientists maintain that such quickening is caused in large part by human activity.
As the planet warms, the world's population continues to move into urban areas that are heating up at twice the rate of global warming due to human activity, lack of vegetation, and the use of dark roofing and paving materials.
This article discusses the role of cool, reflective roofing, and specifically the role of PVC roofing as a way to decrease energy use and thereby decrease emissions. PVC single-ply roofing deflects heat from buildings, decreases energy use, mitigates urban heat islands, and serves as a durable platform for photovoltaic systems and vegetative roofs.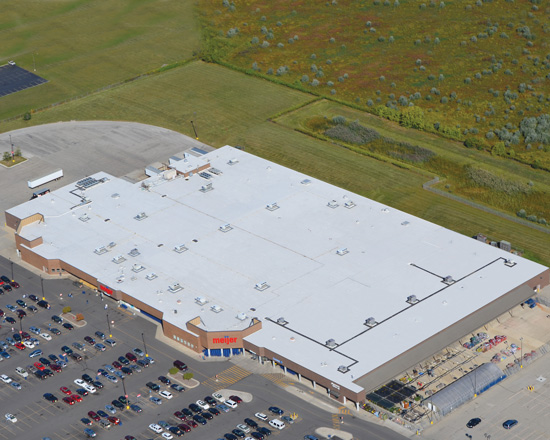 Photo courtesy of Duro-Last, Inc.
As the planet heats and cities heat even further, cool roofing systems are an effective method to keep buildings cool, protect insulation and substrates, and deflect solar energy back into the atmosphere and beyond.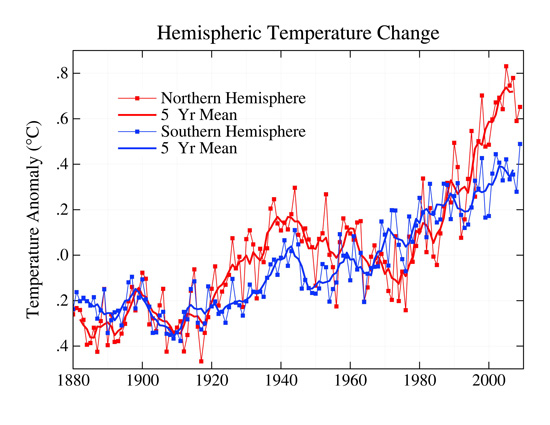 Image courtesy of NASA
According to NASA, January 2000 to December 2009 was the warmest decade on record.
Originally published in Architectural Record
Notice