Air Barriers: Increasing Building Performance, Decreasing Energy Costs
This course is no longer active
Advertorial course provided by DuPont Tyvek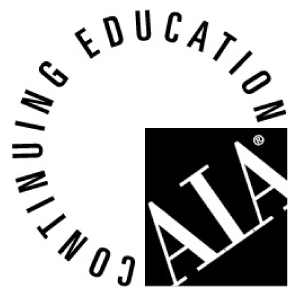 Continuing Education
Learning Objectives - After this course, you should be able to:
Explain recent trends in air barriers for buildings.
Understand the physics of air and moisture movement through the building enclosure.
Discuss air barrier functions, benefits and performance requirements.
Select the appropriate air barrier for building projects.
Credits:
Controlling air leakage is an important factor in maintaining a building's energy efficiency. According to the United States Department of Energy, some 40 percent of the energy of heating and cooling a building is lost by uncontrolled air leakage through the building enclosure. As a result, North American energy codes have started to address airtight qualities in buildings. Uncontrolled air leakage could have consequences beyond increased energy consumption, regarding health and safety of the building occupants, as well as premature deterioration of building materials.
This article will focus on air barrier membranes, which are materials specifically designed to control airflow. Lightweight, yet strong, air barrier membranes can control unwanted air leakage and create an airtight building, while enhancing the comfort of interior environments, building envelope durability, and energy efficiency in a way that's cost effective and visually unobtrusive. And the payoff in energy savings can be significant. A 2005 National Institute of Standards and Technology (NIST) study indicates that an air barrier system could reduce air leakage by up to 85 percent, and realize a 40 percent savings in natural gas, and a 25 percent savings in electricity.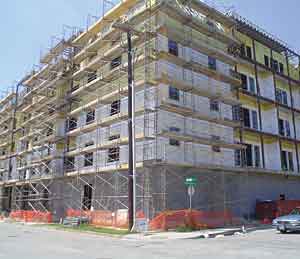 The Metropolitan Club at Hotel ZaZa.
It is located at 2403 Thomas Ave., Dallas, TX.
The energy implications of air barriers are significant," says Peter J. Arsenault, AIA, NCARB, LEED-AP, principal of Peter J. Arsenault Architect in Syracuse, New York. "Air infiltration in a building can account for a nearly equal degree of energy loss as insulation values. In other words, R-values and insulation details account for about half of the heating and cooling energy use in a building. The other half is lost to air infiltration. Tests have shown a significant decrease in air infiltration with proper installation of air barriers."
Originally published in Architectural Record.
Notice