Network Cabling Specification and Installation Practices Impact Building Safety
Advances in technology offer alternatives to traditional cable materials
This course is no longer active
Advertorial course provided by DuPont Cabling Solutions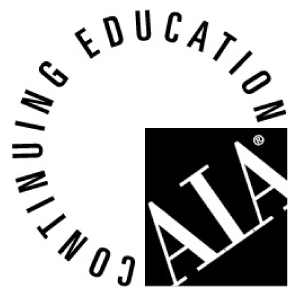 Continuing Education
Learning Objectives - After this course, you should be able to:
Understand how communications cable impacts fire safety.
Compare the fire safety performance of cabling products and recommend or specify to the building users' best interest.
Comprehend code requirements on the removal of abandoned network cables.
Identify ways in which network cabling can contribute to sustainability.
Credits:
Thousands of fires occur in U.S. business facilities every year. According to the National Fire Protection Association (NFPA) reports, each day 323 non-residential structure fires will occur, injuring four people and causing $7.4 million in property damage. In a fire, cables can be a significant source of fire load and smoke. Smoke can obscure evacuation routes and is the leading cause of damage to electronic equipment found in local area networks and data centers. Smoke damage is possible even when the source of the fire is distant from the data center. In fact, in a typical data center cabling is often the largest single source of combustible material. Combustible cabling may quickly spread fire and smoke throughout a building, putting workers at risk. As the smoke spreads, it carries conductive microparticles and moisture throughout the building, which contaminates equipment by creating shorts and bridges in the microelectronics. The result can be immediate equipment failures, or failures that can take days or weeks to manifest as corrupted data and sudden system failures. It is smoke, rather than flames, that does the real damage. In fact, studies attribute 95 percent of the equipment damage in a typical data center to smoke. Data center fires are not uncommon-in the U.S. alone, an estimated 400 data center fires occur annually.
The concerns are legitimate and rising about the growing amount of combustible cables present in commercial buildings required to service the ever-increasing demands of IT networks. More workstations, each with expanding capabilities and increasing bandwidth requirements, are taxing our infrastructure. Communications cabling, which carries important data packets to and from computer rooms is as common in building ceiling cavities as duct work. While most users select communications cable on the basis of its electrical performance requirements, fire rating factors are often overlooked beyond what is minimally required by code. This fact places each building at a greater fire risk with each new installation of communications cable.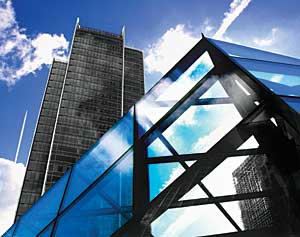 Courtesy of: DuPont Cabling Solutions
Communications cabling is governed by NFPA's set of model codes as adopted by most local jurisdictions in the U.S. in local building and fire codes, then enforced by the local authority having jurisdiction. The question of who is ultimately responsible for code compliance is an issue requiring legal counsel. In the event of a fire, both the building owner and tenants are likely to bear some responsibility. However, these codes represent minimum safety requirements, leaving meaningful improvements in the fire safety performance of network cable in the hands of a few key groups of people, architects among them. Not only is knowledge of specification options for best in class fire safety performance a competitive advantage, it is central to an architect's understanding of appropriate standards and regulatory requirements. In short, equipped with a comprehensive working knowledge of cabling fire safety issues, architects can design buildings which pose lower risks and provide more secure, sustainable environments.
Originally published in Architectural Record.
Notice