Writing Effective Decontamination Protocols Can Lead to Efficiency and More Profitable Business
Sponsored by Artemis Bio-Solutions
Learning Objectives:
Adopting a specific, well-orchestrated decision-making process to adapt and respond to each unique cleaning and disinfection job.
How to develop an accurate, site-specific assessment of a facility to create an accurate scope of work.
Develop the site-specific protocol for disinfection and decontamination.
Possess the tools and knowledge to properly implement the site-specific protocol, resulting in proper disinfection and satisfied customers.
Credits:
This test is no longer available for credit
The coronavirus pandemic heightened the need for disinfection and sanitization services, and with it, a reason for restoration and remediation companies to be even more efficient and effective. To best manage the increased business, companies can adopt a proven, systematic approach to decontaminate and disinfect facilities. The result will be a more productive and profitable operation.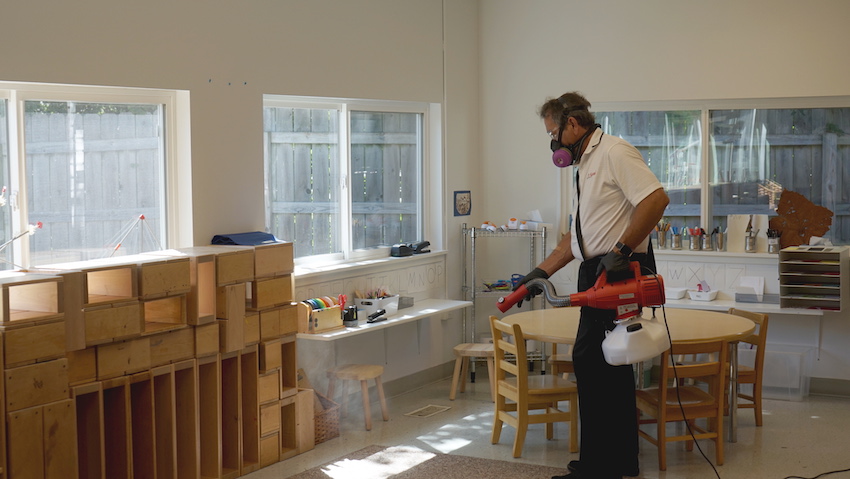 | | |
| --- | --- |
| | Clay Hernandez is the National Director of Technical Sales & Training at Artemis Bio-Solutions, LLC, the bio-technology company that manufactures and markets advanced, safe and effective disinfectants, decontaminants, deodorizers and sanitizers. Hernandez lends his 16 years of field experience in the professional restoration and remediation industry to Artemis' current customers by recommending the most effective uses of the company's products. He also directs technical sales and training efforts on Artemis products, and effective disinfection and decontamination techniques and protocols, to people both inside and outside the company. Prior to joining Artemis, Hernandez was Division Manager, Signal Restoration Services, where he directed the company's coronavirus pandemic field response efforts. He previously held leading roles at EcoShield Microbial Protection Systems, Innovative Decon Solutions and Service Master 24 Hour. Hernandez is a licensed Mold Assessor and Mold Remediator in the State of Florida. |
| | |
| --- | --- |
| | Headquartered in Houston, with sales and warehouse operations in Wood Dale, Ill., Artemis Bio-Solutions manufactures and markets a full line of high-quality, technologically advanced disinfectants, decontaminants, deodorizers and sanitizers. The company also provides proven application protocols and equipment, and it maintains a network of strategic partners to provide environmental cleaning and disinfection services, emergency response services, staff training and certification. |
Originally published in December 2020
Notice