Converting Offices to Housing
A New Lease on Life: As vacancy rates rise, developers and architects transform outdated office buildings to residences.
Architectural Record
The reference to an evolutionary story is a useful reminder: although pandemic-related vacancies and the buzz around conversions may suggest that a real-estate revolution is under way, adapting workplaces to housing is in fact nothing new. Nineteenth-century warehouses and manufacturing facilities have become coveted lofts. Daylit and naturally ventilated office buildings from the early 20th century have become desirable apartments. In most cities, these building types have now been largely converted, and office buildings from the second half of the 20th century are cycling in. "With existing buildings, you're mining whatever stock is there," says John Cetra, a principal at New York–based CetraRuddy Architecture, a firm that has completed some 4 million square feet of commercial-to-residential renovations in its 30 years of practice.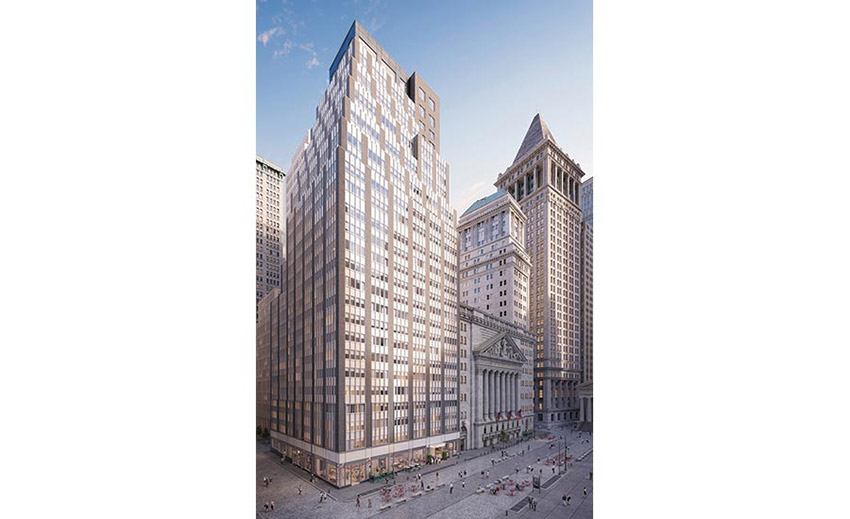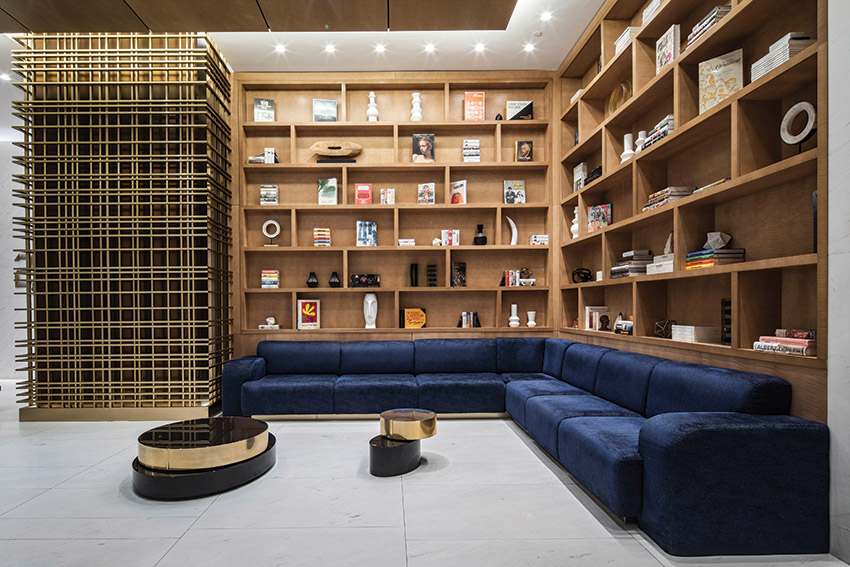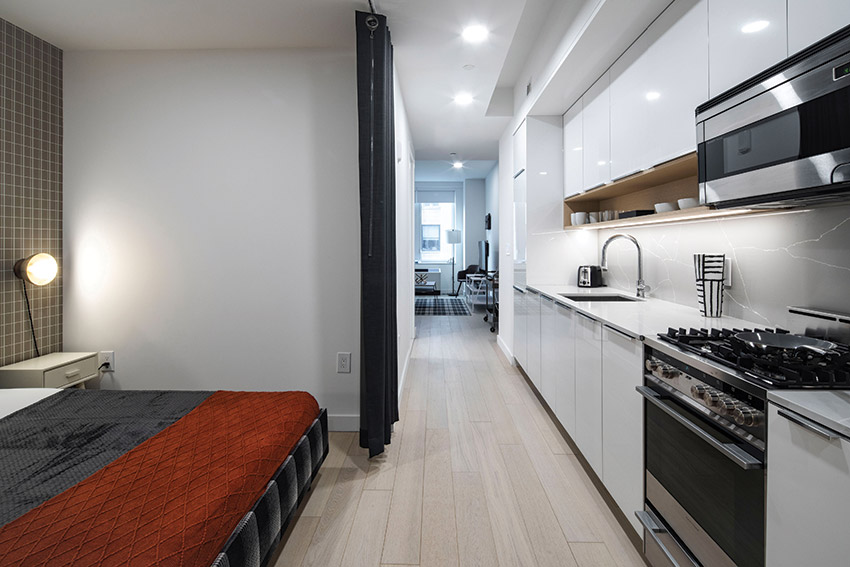 Courtesy Cetraruddy; © Katherine Marks
In lower Manhattan, CetraRuddy has converted a midcentury office tower into a rental apartment building (first), warming up the lobby with domestic touches such as bookshelves (second), and taking advantage of in-unit areas far from windows for sleeping alcoves and kitchens (third).
Buildings from the mid-20th century, with characteristically deep floor plates and a reliance on electrical lighting and mechanical ventilation, present a new set of challenges for adaptive reuse. CetraRuddy's renovation of 20 Broad Street, built in 1956 as an extension to the New York Stock Exchange and converted into 535 rental apartments in 2020, illustrates some of the problems that are typical in adapting buildings from this period. The 30-story building, whose wedding-cake layers provided scope for prized outdoor terraces, has extremely large floor plates: 20,000 square feet at the base, with 40- to 45-foot lease spans (the distance from the outside wall to the core), compared to the 30-foot spans more typical for residential developments. That means 20 Broad's interior depths are a long way from daylight, and although New York State's building code permits dwelling spaces to be mechanically ventilated, bedrooms are still required to have an operable window.
In response, the design activates in-unit corridors with galley kitchens, office/sleeping alcoves, storage closets, and laundry facilities. Space in and around the building's central elevator core is used for tenant amenities, such as fitness facilities, a children's playroom, library, game room, and lounge. In addition to spatial and programming solutions, outdated mechanical systems were replaced, as were windows to get them opening again, and a chilly corporate lobby was warmed up with bookshelves, layered lighting, and decorative brass grillwork. "It's really the creativity you bring to it," says Cetra. "In residential design, a lot of buildings are very similar on the inside. When you start with a building that has interesting and unique characteristics—volumetric, shape, and setbacks—it's a lot of fun to work with them."
All of the units at 20 Broad are market rate, as are those at 8899 Beverly Boulevard. "Unused office buildings in urban environments often seem like great opportunities to create much-needed new affordable housing," says Cetra, "but it can be difficult to reach the necessary levels of efficiency to make a conversion like this feasible." Hotels, on the other hand, which typically have very efficient floorplates with shorter lease spans, are much better candidates for conversion to affordable housing, he says.
Originally published in Architectural Record
Originally published in September 2021
Notice