People Power: Architects give a voice to those often overlooked in the design process
Architectural Record
Learning Objectives:
Describe shortcomings of traditional methods of community engagement.
Outline alternative approaches that promote equity and inclusion.
Explain how these more inclusive approaches have been employed on recent projects and describe the outcomes.
Discuss certification frameworks and training programs that can support effective community engagement.
Credits:
This course can be self-reported to the AIBC, as per their CE Guidelines.
This course is approved as a Structured Course
This course can be self-reported to the AANB, as per their CE Guidelines
Approved for structured learning
Approved for Core Learning
This course can be self-reported to the NLAA
Course may qualify for Learning Hours with NWTAA
Course eligible for OAA Learning Hours
This course is approved as a core course
This course can be self-reported for Learning Units to the Architectural Institute of British Columbia
This test is no longer available for credit
View course on architecturalrecord.com »
COMMUNITY ENGAGEMENT has played a long-standing part in the making of public spaces, civic buildings, and high-profile development projects. It is often a precondition for approvals or funding. But that doesn't mean that the result responds to a neighborhood's needs or desires. The traditional process often consists of a series of perfunctory community meetings where little genuine dialogue or evaluation occurs. Such forums, says designer Liz Ogbu, principal of Oakland, California–based Studio O, are "super-transactional. They are simply a box to check."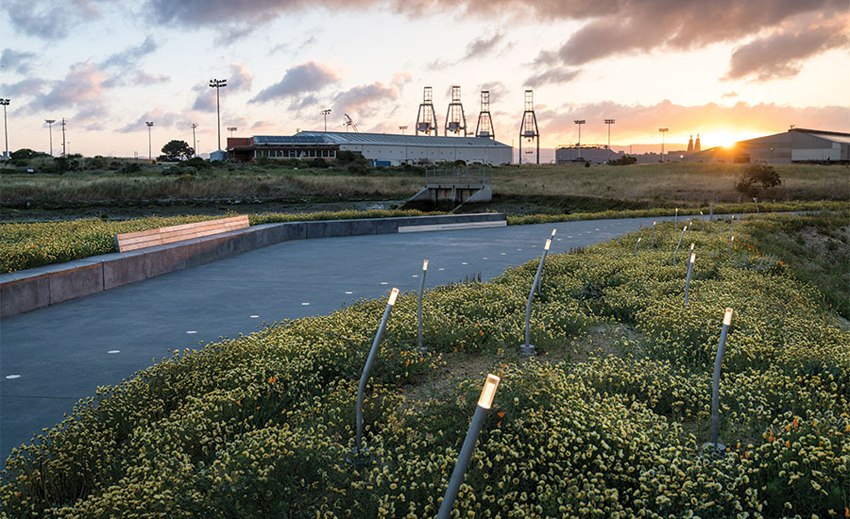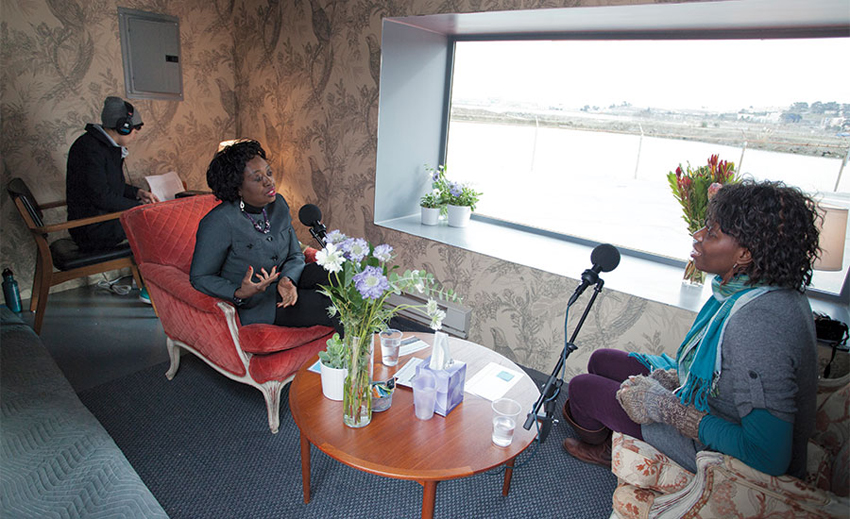 PHOTOGRAPHY: © TOM FITZGERALD (TOP); ANNE HAMERSKY (BOTTOM)
THE DESIGN of a shoreline park (top), at the edge of a former power plant site in San Francisco, was informed by data collected at the many events that the firms Envelope and Studio O have held on the empty lot, including one conducted in collaboration with StoryCorps that documented the history of the neighborhood and the reflections of residents (bottom).
What's more, the usual engagement methods rarely work to the advantage of vulnerable or lower-income communities, say advocates of a more inclusive process. In her 2018 book, Resilience for All: Striving for Equity Through Community-Driven Design, Barbara Brown Wilson says the typical methods rarely represent greater neighborhood interests. According to Wilson, an assistant professor at the University of Virginia's School of Architecture, "The result is irrelevant public infrastructure at best, and resident displacement at worst."
But there are effective and equitable examples that architects and planners can look to. An inventive process is being employed in Bayview-Hunters Point, an historically blue-collar Black neighborhood on San Francisco's southeastern shoreline. Here the utility PG&E tore down an outmoded and polluting power plant in 2008 after nearby residents fought for decades for its closure. The plant's dismantling was a double-edged sword: though in one sense it was a victory for the community and activists, it also raised the specter of gentrification, since demolition and environmental cleanup freed up 34 acres of waterfront property for potential development.
Yet because the site could not be sold or developed immediately, neighborhood residents had an advantage. The parcel is a complex agglomeration of land entitlements, lease agreements, and easements to be untangled—which meant the utility had an immense piece of asphalt-capped land, encircled with razor wire, just sitting there. So in 2012, PG&E hired Envelope Architecture and Design, a Berkeley, California–based architecture firm, to activate a portion of the site with interim uses and to design a permanent park along the water's edge, providing legally required access to the shoreline.
Originally published in Architectural Record
Originally published in September 2020
Notice