Advancements in Cladding Support Systems
Design + Performance
Sponsored by CLADIATOR
Learning Objectives:
Recognize some of the differences between different cladding support systems on the market today and how they can best serve the design process.
Explain how to improve energy efficiency of exterior walls & meet changing code requirements using more advanced cladding support systems.
Discuss options to manage the balance between design and load challenges.
Explore methods to attach panels that will improve thermal performance and cause less punctures to the waterproofing layer.
Explore cladding support accessories that will help address terminations and corner details.
Credits:
Course eligible for OAA Learning Hours
This test is no longer available for credit
This webinar covers how cladding is attached and supported from the exterior of the wall assembly to the interior structure of the building is no longer just a question of transferring weight.  The type of support system used can greatly affect energy performance, air and moisture penetration into the wall cavity, and the effectiveness of the finished design.
Over the last ten years cladding support systems have advanced to address the needs of modern buildings, to meet new code requirements and avoid the causes of issues inside the wall cavity as we learn more about how to select products that work well together - from both a performance and constructability standpoint.
This course walks through the various types of newer cladding support systems on the market today with a goal to help bring more value to the design and product selection process and subsequently to the occupants of new and restored buildings for the future.
VIDEO LINK 3-minute interview with Mike Allen from CLADIATOR. What you can expect to learn from the presentation.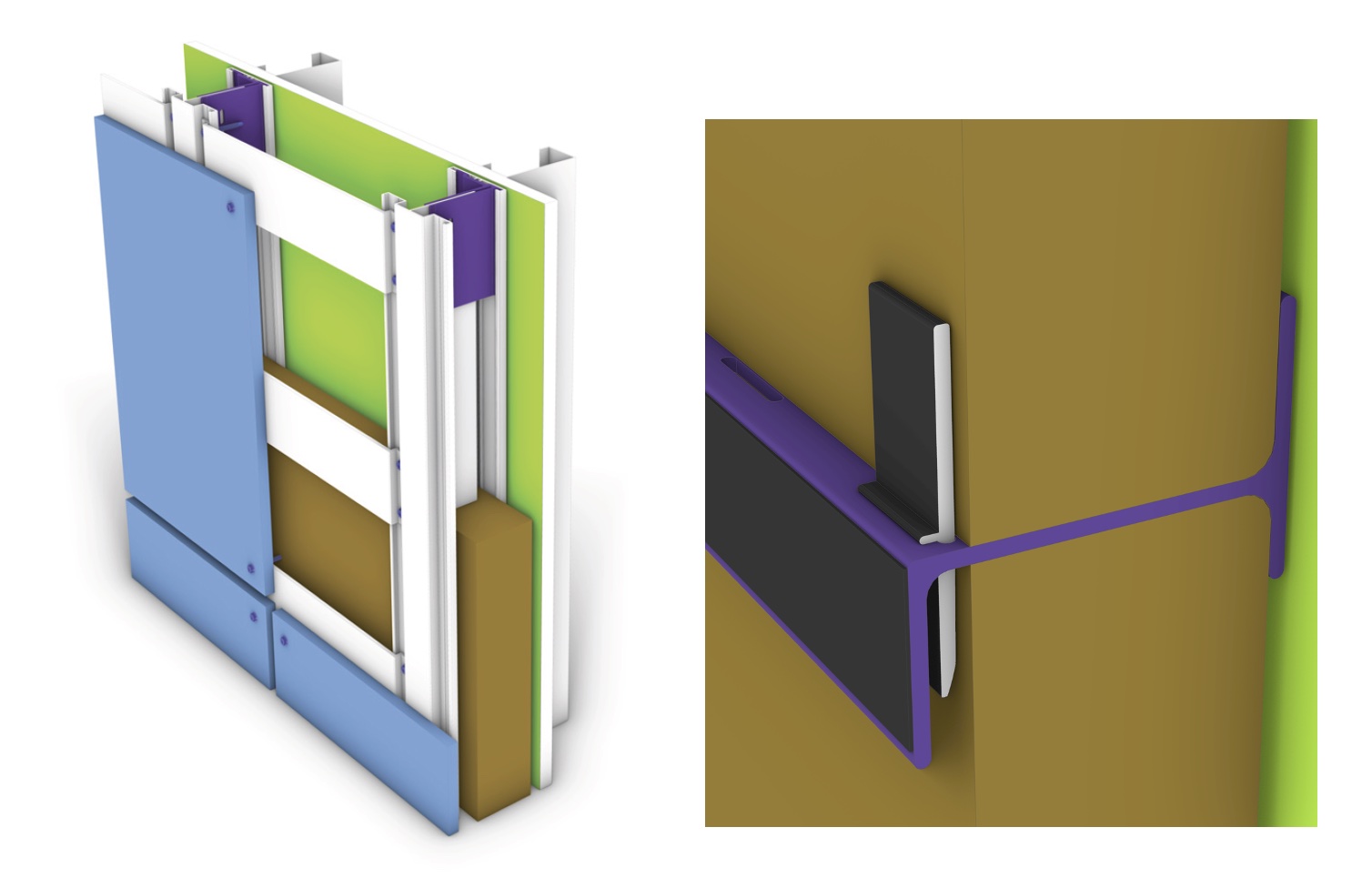 Photo courtesy of Cladiator
| | |
| --- | --- |
| |  Mike Allen has a Bachelor of Science in Mechanical Engineering from the University of Missouri-Kansas City. He thoroughly enjoys engaging in the entire design process, and his open consultative approach appeals to many. Mike has spent the last 15 years helping both design and building professionals deliver on high-quality projects. He now joins CLADIATOR on their quest to educate the architectural and contractor community in their effort to construct higher performing wall systems. |
| | |
| --- | --- |
| | CLADIATOR is a manufacturer of smart, quality engineered cladding support systems that provide architects with maximum design flexibility and contractors with a safe, quick and accurate installation methods for multiple applications. Our mission is to accelerate the advancement of smart building design. We remain dedicated to our commitment for continuous improvement. |
Originally published in December 2021
Notice