New Year Party for Healthcare Architects and Colleagues
Let's start the New Year off right with a look back at 2017. Join us to toast the new year and hear exciting plans for 2018.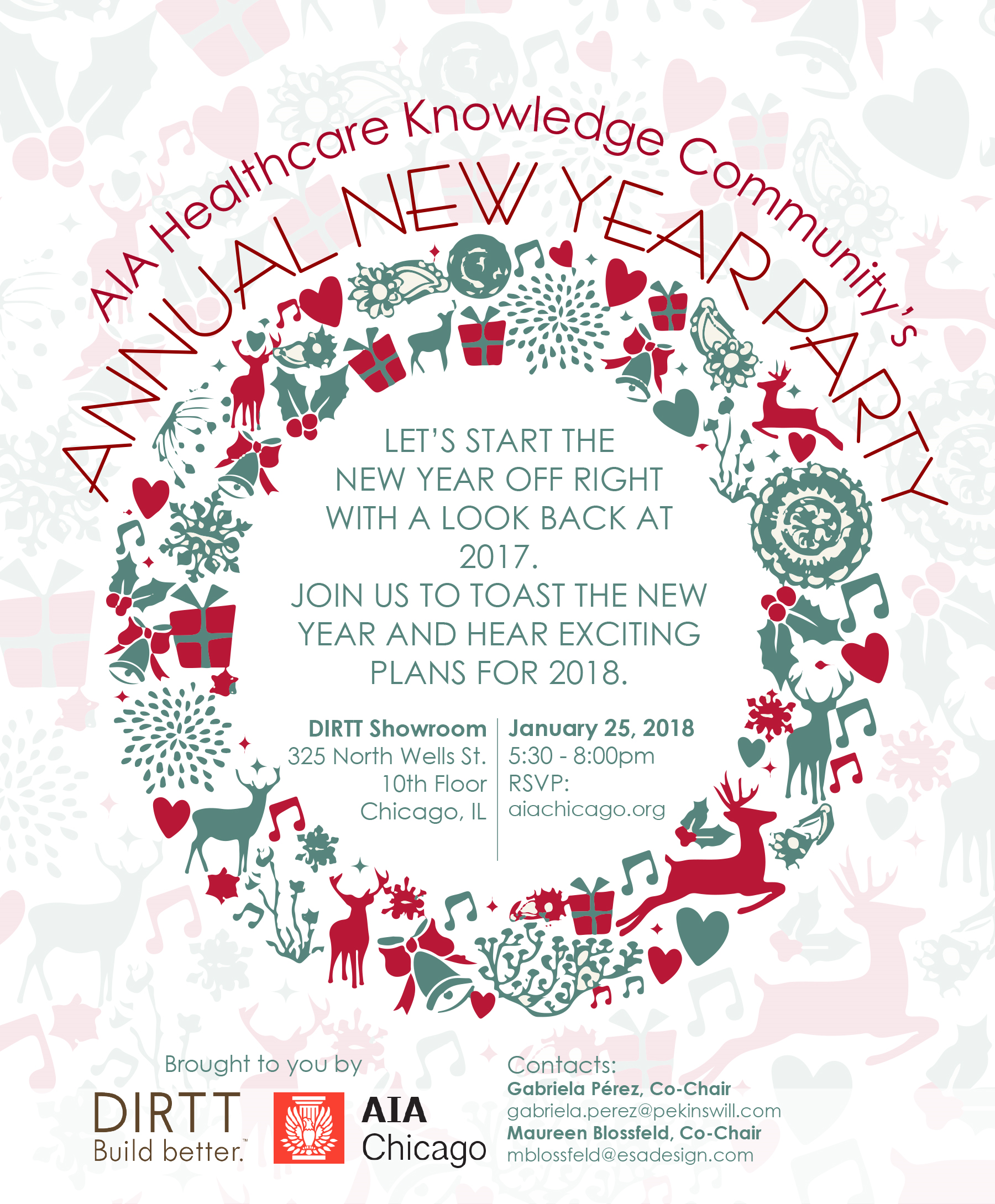 The American Institute of Architects Chicago (AIA Chicago) is the largest chapter of licensed architects, architectural interns, and allied professionals within AIA Illinois, and the second largest AIA chapter in the country.
AIA Chicago offers lectures and continuing education courses; numerous award programs; specialized, issue-specific Knowledge Communities; advocacy for architects; daily communications online and through its in-house magazine, Chicago Architect; and help for consumers looking for an architect. Learn more at www.aiachicago.org