Advanced Design Against Adverse Conditions in a Commercial Roofing System
This level-200 course will build upon basic cover board education and teach you how to identify and articulate the most common risk factors (adverse conditions) for commercial roof damage. Further, you'll learn how to identify regional idiosyncrasies with these risk factors and understand the agencies, codes and corresponding test methods that address them. Lastly, you'll learn how fiber glass gypsum-faced panels can mitigate these risks and significantly impact the performance of roof assembly.
Learning Objectives
Describe certain regional design idiosyncrasies required in North America that mitigate risk from adverse conditions such as wind, moisture, sound, hail, impact and fire.
Recognize prescribed tests methods and standards commonly used to evaluate commercial roofing resistance systems against these adverse conditions.
Be able to accurately define and reference the correct manufacturing and product standard in specifications that will ensure optimum performance of the commercial roofing system.
Specifically understand FM Very Severe Hail requirements and current methodologies approved to mitigate those risks.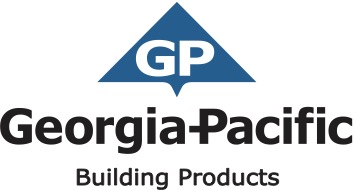 Georgia-Pacific Building Products has a legacy of creating strong, durable, sustainable building materials from exterior sheathing products to drywall in walls and ceilings to industry leading roof products and supporting products from lumber to subfloors to fire doors. We help members of the building community build quality commercial and residential construction projects all over the world. GP Building Products is the largest producer of structural wood panels (plywood and OSB) in North America and is a leading producer of gypsum building products, lumber and composite panels.
We support commercial and residential architects, designers, building material dealers, contractors and builders with tools, education and supporting resources that help the building community advance their knowledge, hone their craft, and make the best product decisions for their projects.