Window Shade Fabric Selection: A Performance-Based Approach
Selecting shade fabric based on performance. Specifying interior roller shade fabrics is not a simple interior design decision. Rather, the shade fabric impacts occupant comfort and performance, productivity, and energy efficiencies, and should be evaluated with a whole building approach taking into account the lighting, building facade, surroundings, and location. Various modeling tools can assist designers with fine-tuning material selection, weaves, color, and openness and view through factors for optimized comfort, performance, and aesthetics.
Learning Objectives
The impact of fabric color and openness factor on shade performance.
How to determine shading coefficient and what it means.
Advances in shade fabric technology and performance.
Different fabric types and their composition.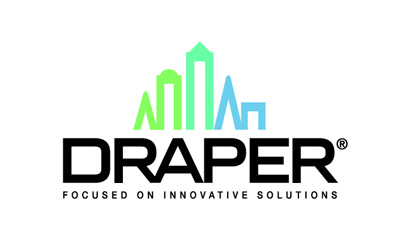 Based in Spiceland, IN, Draper manufactures projection screens, AV mounts and structures, window shades, and gymnasium equipment. The family-owned and -operated business was founded in 1902 by Luther O. Draper and is owned and managed by his descendants. With locations in the United States and Sweden, Draper ships products to dealers throughout the United States and more than 100 countries. To learn more about Draper, visit
www.draperinc.com
.