A Hygiene and Liveability Approach: Optimizing Modern Spaces with Progressive Ceramics
This session will discuss ceramic industry trends, innovations and best-practices through the lens of shifting priorities forced by the events of a pivotal year for our clients. What does it mean for design when our clients are doubling down on occupant health and safety concerns, sterilization potential of finish materials and flexible use-cases for their space? How can tile's inherent characteristics and emerging design and technical capabilities speak to these critical decision factors for our clients in 2021 and beyond? From environmental stewardship to mental health supporting design strategies, ceramics have an unrivaled potential to give your clients an ability to see the phrase "the new normal" with an optimistic connotation.
Learning Objectives
Review tile's inherent characteristics, carbon footprint and environmental stewardship practices in manufacturing in relation to driving consumer concerns for commercial and residential design projects.
Assess performance characteristics like impervious surfaces, advanced anti-microbial coatings and other emerging technologies as value-adds for clients in the new normal.
Understand rising sociological trends through analyzing social media hashtags and influencer categories to asses how material choices can add-value by designing to accommodate emerging trends.
Uncover strategies to promote flexible, multi-use design for spaces through the use of performance- based hard surface ceramics to allow for future shelter in place mandates or other crisis-management situations.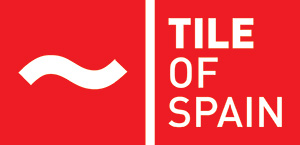 A global industry leader, Tile of Spain is the international brand representing 125 ceramic tile manufacturers belonging to the Spanish Ceramic Tile Manufacturers' Association (ASCER). Its objective is to support and promote Spain's tile manufacturers and industry worldwide.
www.tileofspainusa.com