International Perspectives: Roadmaps for Future Practice
This Live Event happened on December 3, 2019 (6:00pm - 8:00pm PST)
Hear from Iranian-born Maryam Miri, International Associate AIA; Senegal native Aby Mariani, Associate AIA; and Iranian-American Suzan Borazjani about their paths to the profession and how their international backgrounds shape their perspectives and how they practice, as well as the realities, risk and rewards of a career in design and architecture today, particularly in the San Francisco Bay Area. The panel will also weigh in on the topic of pipeline for design and architecture talent; share career strategies, including licensure, advanced education, networking, community involvement, advocacy and others; and share best practices for personal growth and development, including mentorship and leadership coaching. Architect, business strategy consultant and leadership coach Elisabeth Sporer, AIA, CIC, will moderate. Her multi-faceted professional experience spans design and architecture to business strategy, business operations and practice management in her native Germany and in the US for firms such as EHDD, SMWM and STUDIOS, among others. She holds a Master of Science in Advanced Architecture Design from Columbia University in New York, as well as a Master of Architecture and a Bachelor of Architecture, both from TU Berlin.
Learning Objectives
feel engaged and empowered to help shape future practice
either create or refine their career roadmap
identify best practices as well as resources for professional development
implement short-term tactics for personal growth and development
Event Sponsors: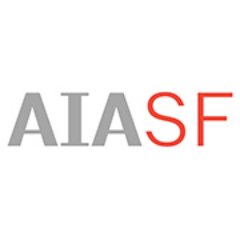 Serving the Bay Area for over a century, the American Institute of Architects, San Francisco (AIASF) strives to improve the quality of life in the Bay Area by promoting architecture and design. AIASF represents over 2,300 members practicing architecture, as well as 4,000 allied community professionals in San Francisco and Marin counties.