Woven Vinyl Flooring Uncovered
This Live Event happened on October 2, 2019 (12:00pm - 1:00pm PST)
This course will examine the responsible production process of woven vinyl flooring, with a special focus on the product lifecycle approach to sustainability.
Learning Objectives
The chemical composition and production process of sustainably-produced, high-quality woven vinyl flooring
The impact of woven vinyl flooring on human and environmental health
The benefits of woven vinyl flooring in commercial applications
The product lifecycle of woven vinyl flooring, including end-of-life disposal and / or material reutilization
Event Sponsors: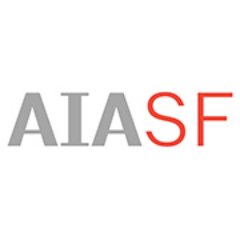 Serving the Bay Area for over a century, the American Institute of Architects, San Francisco (AIASF) strives to improve the quality of life in the Bay Area by promoting architecture and design. AIASF represents over 2,300 members practicing architecture, as well as 4,000 allied community professionals in San Francisco and Marin counties.