Post-Disaster Safety Assessment Program (SAP) Evaluator Training
This Live Event happened on August 16, 2019 (9:00am - 5:00pm PST)
The Safety Assessment Program (SAP) provides professional resources to local governments to help with the safety evaluation of buildings and infrastructure after a disaster. The California Governor's Office of Emergency Services (Cal OES) manages the SAP in cooperation with partnering professional organizations. Trained evaluators are essential in the first days after a destructive event to review the safety of potentially damaged structures. After successfully completing the SAP training, eligible State licensed professionals will earn certification for a Cal OES SAP disaster service worker ID card. This training is nationally recognized. SAP has been successfully utilized after the Loma Prieta Earthquake, subsequent California disaster events including recent firestorms, and through the interstate Emergency Management Assistance Compact (EMAC) has helped local governments in Louisiana and Mississippi after Hurricane Katrina. Please refer to the California Governor's Office of Emergency Services for information on the acceptable license/certification to receive SAP certification.

Handout materials and a light lunch will be included for attendees with pre-registration online.

Please bring a valid photo ID for application signature verification.
Learning Objectives
Recognize the ethical responsibilities and legal parameters in providing post-disaster safety assessment services and identify the SAP evaluator's role by reviewing the California Emergency Response Hierarchy management system and Safety Assessment Program (SAP) organization.
Describe the Safety Assessment Program methodology to determine an acceptable habitable structure through the examination of various disaster recovery examples. Identify common and special structural damage and distinguish those that will limit occupancy, the use of structures and related infrastructure.
Demonstrate through class exercises the utilization of Rapid and Detailed Evaluation Safety Assessment Forms and posted notices.
Take appropriate measures to protect themselves and their team members from potential hazards while working in the disaster area.
Event Sponsors: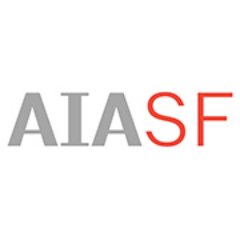 Serving the Bay Area for over a century, the American Institute of Architects, San Francisco (AIASF) strives to improve the quality of life in the Bay Area by promoting architecture and design. AIASF represents over 2,300 members practicing architecture, as well as 4,000 allied community professionals in San Francisco and Marin counties.