Benefits of a Rigid Cover Board in Commercial Roofing Systems
The objective of this course is to gain a better understanding of the value rigid cover boards deliver to commercial roof assemblies, how they perform in adverse conditions, and the characteristics of each major type of board.
Learning Objectives
Discuss the evolution of roofing cover boards from the 1970s to present day, particularly in light of the use of single-ply membranes.
Explain how the forces of nature (i.e., fire, wind uplift, moisture, hail/puncture, foot traffic, and sound) affect roof function and durability of different types of roof cover boards.
Summarize the advantages related to the construction process and cost benefits when including a cover board in all types of commercial roof assembly design.
Identify the roof system types, specialty systems (i.e., photovoltaic and vegetative roofs), and attachment options that can be utilized specifically with glass mat gypsum cover boards.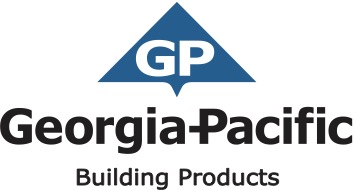 Georgia-Pacific Building Products has a legacy of creating strong, durable, sustainable building materials from exterior sheathing products to drywall in walls and ceilings to industry leading roof products and supporting products from lumber to subfloors to fire doors. We help members of the building community build quality commercial and residential construction projects all over the world. GP Building Products is the largest producer of structural wood panels (plywood and OSB) in North America and is a leading producer of gypsum building products, lumber and composite panels.
We support commercial and residential architects, designers, building material dealers, contractors and builders with tools, education and supporting resources that help the building community advance their knowledge, hone their craft, and make the best product decisions for their projects.