The Evolution of Water-Resistive and Air Barriers in Commercial Building Envelope Construction
The purpose of this course is, first, to take a look at the evolution of water-resistive and air barriers—we'll refer to them as WRB-ABs for short—in commercial building envelopes. And second, to introduce new, all-in-one integrated gypsum sheathing and WRB-AB systems as viable alternatives to traditional systems.
Learning Objectives
Explain the key functions required by building codes for water-resistive barriers, continuous air barriers, vapor retarders, and thermal barriers in a building envelope/enclosure.
Describe the durability, resilience, energy efficiency, and advantages/disadvantages of the various WRB-AB systems currently on the market.
Describe the differences in manufacturing and performance between coated and fully integrated methods of all-in-one sheathing systems available in the marketplace today.
Design with integrated sheathing products to achieve labor, material, and installation time savings in commercial building envelope construction.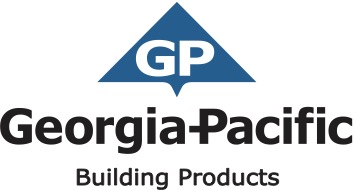 Georgia-Pacific Building Products has a legacy of creating strong, durable, sustainable building materials from exterior sheathing products to drywall in walls and ceilings to industry leading roof products and supporting products from lumber to subfloors to fire doors. We help members of the building community build quality commercial and residential construction projects all over the world. GP Building Products is the largest producer of structural wood panels (plywood and OSB) in North America and is a leading producer of gypsum building products, lumber and composite panels.
We support commercial and residential architects, designers, building material dealers, contractors and builders with tools, education and supporting resources that help the building community advance their knowledge, hone their craft, and make the best product decisions for their projects.