Understanding Stone Wool Insulation for Interior and Exterior Commercial Building Applications
[Northern California L&L]
Stone wool is often specified for its superior properties such as energy efficiency, sustainability, fire protection, water resistance and sound control. Commercial stone wool products can help to protect property, extend building life cycles and enhance occupant comfort, and are designed to make construction faster and easier. This course will identify what stone wool insulation is and how it is produced, and will examine commercial applications of the product. We will discuss key benefits of this insulating material when used in the field versus some of the other insulating materials traditionally used in the North American market today.
Learning Objectives
Examine the thermal properties and energy efficiency benefits of stone wool versus foam plastic insulation materials in roofing and wall applications.
Identify the differences between stone wool and glass fiber from an acoustic perspective and how this can affect occupant comfort.
Discuss features and benefits of stone wool in the context of building science and fire safety.
Summarize the environmental and sustainable aspects of stone wool.
Contact Information:
ArchitectExec | ROCKWOOL®
Carl Raabe | Independent Sales California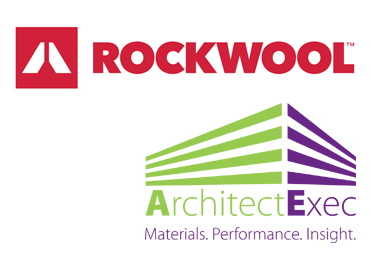 Carl Raabe is helping Architects in California increase their technical product knowledge of high performance commercial building materials for the Building Envelope and to navigate California Title 24 requirements. He represents leading manufacturers of architectural panels, stone wool insulation, liquid applied air and water barriers and roof membranes.