Examining Carbon Impacts of Tall Buildings in Dense Urban Settings
DATE
February 26, 2019
TIME
12:00PM - 1:00PM PST
LOCATION
AIA San Francisco
130 Sutter Street
San Francisco, CA 94104 (map)
"Density is good" is a frequently-heard mantra among architects and planners – yet this generalization deserves critical examination.
Green building/zero-energy consultant Ann Edminster has researched the carbon implications of tall buildings in urban settings (The New Carbon Architecture, Bruce King, New Society Publishers 2017). Her findings provide compelling evidence that construction of new, super-tall buildings within already-developed cities may be detrimental to society's carbon reduction goals and deserves a great deal more study, given the accelerating rate of climate change and the critical role of buildings in the increase of carbon emission from construction, operations, and related transportation.
This presentation will cover Edminster's research to date and the further research needed to answer the question, "To what extent is increasing density a good, climate-beneficial, thing?"
Learning Objectives
Learn the relationship between building height and embodied carbon
Critically appraise the validity of transportation-related arguments in favor of increasing density in developed urban areas
Observe and critique researched effects of housing density on household operating energy
Evaluate the impacts on resiliency and livability of different urban building scales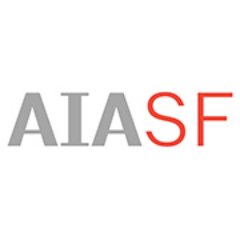 Serving the Bay Area for over a century, the American Institute of Architects, San Francisco (AIASF) strives to improve the quality of life in the Bay Area by promoting architecture and design. AIASF represents over 2,300 members practicing architecture, as well as 4,000 allied community professionals in San Francisco and Marin counties.