Level of Development for BIM + Project Documentation: Panel Discussion
DATE
January 31, 2019
TIME
6:00PM - 8:00PM PST
LOCATION
AIA San Francisco
130 Sutter Street
San Francisco, CA 94104 (map)
AIASF PROFESSIONAL PRACTICE COMMITTEE featured event; Second in a series of Panel discussions regarding Integrated Practice in the 21st Century: Panel Discussion regarding Level of Development BIM + Project documentation through Delivery and beyond.
Level of Development of project documents as influenced by BIM and project delivery methods.
Discussions about use of BIM technology by project team members and how owners and operators can leverage the BIM information throughout the future life cycle of the building.
Panelists will be making presentations with Q+A discussion to follow. Networking at 6 and presentations start at 6:30.
Learning Objectives
How project stakeholders currently use BIM models
What contracts say about BIM Models and what levels of development is required from designers at various phases
Practical methods and programs to avoid redundancy
How to manage scope and risk when sharing models during the life of a project
How and when to integrate design assist into the model(s)
Leveraging Building Information Models (BIM) through Project Delivery, Facility Operations, continuity of Fire Life Safety + Accessibility documentation, and beyond
Discussions about use of BIM technology by project team members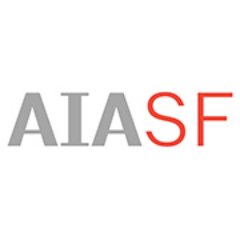 Serving the Bay Area for over a century, the American Institute of Architects, San Francisco (AIASF) strives to improve the quality of life in the Bay Area by promoting architecture and design. AIASF represents over 2,300 members practicing architecture, as well as 4,000 allied community professionals in San Francisco and Marin counties.