The Role of Renewable Energy
Cost: $15 for members, $40 for non-members
(If viewed individually online, the member price is $25!)
The goal of the 2030 Challenge is to create buildings that use zero fossil fuels. After implementing low/no cost design and efficiency measures in a building project, renewable energy emerges as the final step to reaching aggressive carbon elimination goals. This session will explore the relationships between efficiency and renewable energy, and investigate current renewable energy opportunities both on-site and off-site at neighborhood, district and utility scales.
Bring your lunch and join your peers while we view the next installment of the AIA 2030 series, followed by a 30-minute facilitated session by Andy Walker (see Walker's bio below.)
Andy Walker is a Principal Engineer at the National Renewable Energy Laboratory, where he conducts engineering and economic analysis of energy efficiency and renewable energy projects for Federal agencies such as national parks and military bases and also for commercial and industrial clients. His patent on the Renewable Energy Optimization (REO) method of planning renewable energy projects across a portfolio of properties based on economic value was awarded the Thomas A. Edison Patent Award in 2015 based on innovation and impact. He teaches at the University of Colorado at Boulder, Colorado School of Mines, and at Metropolitan State University of Denver. He has led the Solar Energy Division of the American Society of Mechanical Engineers and is an ASME Fellow. Dr. Walker is the author of over 28 book chapters, journal articles, and conference papers including "Solar Energy: Technologies and Project Delivery for Buildings," a reference book published by John Wiley and Sons. He has been recognized with awards from government agencies including certificates from President Ronald Reagan, Colorado Governor Roy Romer, and from associations such as ASHRAE and ASME. Dr. Walker's credentials include a B.S., M.S., and Ph.D. in Mechanical Engineering from Colorado State University, and he is a registered Professional Engineer in the State of Colorado.
Learning Objectives
Identify the major on- and off-site renewable energy strategies for buildings.
Propose appropriate renewable energy strategies based on site characteristics and resources.
Enumerate the life cycle costs and benefits of on- and off-site renewable energy.
Understand how to use alternative renewable sources, such as district energy and biofuels, efficiently and in ways that emit low/no GHG emissions.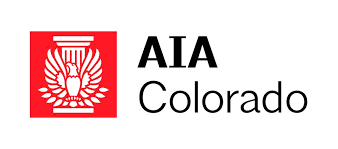 The voice of Colorado architects for 125 years, AIA Colorado is the state's chapter of the American Institute of Architects (AIA). We inspire and provide resources for architects to be leaders in designing quality spaces for us all to live in, work and visit every day. Learn more at
www.aiacolorado.org/