Continuous Insulation: Spray Polyurethane Foam vs. Rigid Foam Board
Medium density spray polyurethane spray foam insulation (SPF) as an alternative to traditional rigid foam board
Sponsored by Icynene-Lapolla
Learning Objectives:
Identify the characteristics of high performance continuously insulated exterior wall assemblies.
Compare the characteristics of rigid board insulation with those of medium density spray foam insulation for use in exterior wall assemblies.
Investigate the use of spray foam insulation to achieve multiple performance traits in one product including thermal, air, and water resistance.
Assess the ability of spray foam insulation to be installed with fewer steps and at a lesser cost than assemblies using rigid foam insulation.
Credits:
This test is no longer available for credit
The design of exterior wall assemblies has become increasingly focused on performance for greater energy efficiency and resistance to air and water penetration.
The 2015 International Energy Conservation Code and ASHRAE 90.1 now requires insulation that is continuous in wall assemblies, (i.e. not interrupted by studs, framing, etc.) in all eight climate zones within the United States. This push for continuous insulation in exterior wall assemblies is also reflected in green building standards and the desires of building owners to reduce energy costs.
The response by many architects has often been to use rigid foam board insulation located over the exterior structural face and behind exterior claddings.
While this may be a more traditional choice, it is not the only one.
In recent years, significant technology advancements and assembly fire testing results have made spray foam insulation a viable choice for exterior continuous insulation. In fact, closer review suggests that using field applied medium density spray foam insulation may be a better choice for many situations. This has been found to be true when looked at in terms of design flexibility, performance, construction efficiency, and cost.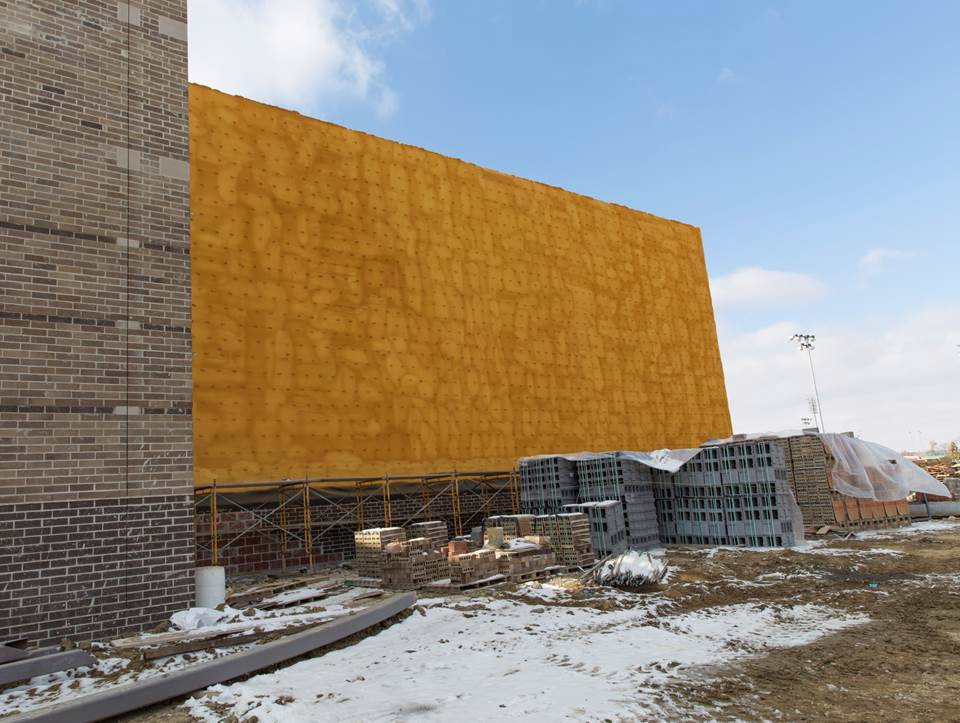 Photo courtesy of ICYNENE, Inc.
Icynene-Lapolla is a leader of high performance building material innovations aimed at optimizing the building envelope and maximizing energy efficiency. Available in more than 31 countries, Icynene-Lapolla is a global manufacturer and supplier of spray polyurethane foam for insulation and roofing applications, reflective roof coatings and equipment. Serving architects, builders, contractors and homeowners, Icynene-Lapolla's solutions enhance residential and commercial structures, in both new and retrofit construction.
http://www.icynene.com
Originally published in July 2016
Notice