Universal Design Solutions: Integrating Innovative Products and Spatial Design
A closer look at key Universal Design principles for residential design. Included in this study of Universal Design features is a survey of what should be considered when specifying appliances in kitchens and laundry spaces.
This course is no longer active
Sponsored by Whirlpool Corporation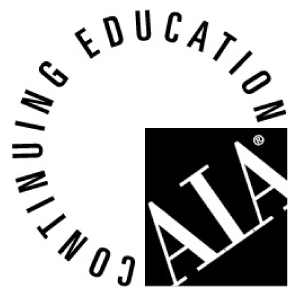 Continuing Education
Learning Objectives - After this course, you should be able to:
Learn how the need for accessible design lead to the development of universal design.
Understand the key principles of universal design and how they apply to the practice of architecture.
Identify how universal design solutions have been incorporated into appliance design.
Credits:
This course also qualifies for NKBA credit. After successfully passing the test for this course, submit your certificate of completion to the NKBA
to receive credit.
This course also qualifies for NARI credit. NARI members: To receive credit, mark this course on the certification renewal application.
Two decades ago, architect Ronald Mace, FAIA, coined the term "universal design" calling for the design of products and the built environment to be usable by all people, in the greatest extent possible, without the need for adaptation or specialized design. At that time, Mace was particularly responding to the lack of adequate barrier-free architecture to meet the needs of the physically handicapped. Yet, even then, Mace had a much broader application in mind, that all spaces, features, and aspects of all things should be designed to be usable by and marketable to people of all ages and abilities.
Today, universal design is making its way into the collective consciousness, spurred on by the needs of an aging population. Often referred to as "lifespan" design, the new focus is to provide a product "be it a home or an appliance" that recognizes, respects, values and attempts to accommodate the broadest possible spectrum of human ability.
Builders have responded to this trend by incorporating wide doorways and stacked closets into new homes that can be converted into an elevator, as well as locating the master bedroom suite on the main floor. Appliance manufacturers are also addressing the universal needs of product users. Usability and functionality rank high on consumers' wish lists. As sophisticated technology infuses product design, manufacturers find they must be even more aware of the human interchange with the product, and strive to make the operation comfortable both ergonomically and cognitively.
The front controls of the pictured cooktop paired with an accessible installation create a great solution in universal design.
The emerging trend of "aging in place" will continue to have a huge impact on life-style considerations. A survey by the American Association for Retired Persons in 2000 suggested that 72 percent of the population aged 45 and over want to remain in their own home as they grow older. More and more attention is being paid to a person's physical and psychological changes and how that interfaces with one's environment. It's easy to see why universal design is catching on. Mace was adamant in emphasizing the need to simplify. He wrote, "The design of products and the environment should be usable by all people in the greatest extent possible, without the need for adaptation or specialized design." The idea is to integrate accessibility into product design, to make it invisible, to strive for quality aesthetics.
Notice