Full Circle: Fenestration for the Complete Building Envelope
Windows, doors, and unit skylights comprise one performance standard highlighting integral components.
This course is no longer active
Advertorial course provided by WDMA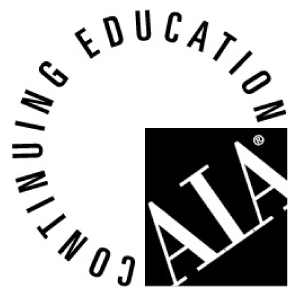 Continuing Education
Learning Objectives - After this course, you should be able to:
Identify products included in the Standard/Specification.
Understand gateway performance requirements and product classes.
Be aware of significant changes, revisions and new inclusions.
Acknowledge basic terms and testing procedures.
Credits:
Released and ready for specification, a new standard has hit the streets, and it�s sure to be noticed by the architectural design community and building code officials in the U.S. and Canada.
The completion of AAMA/WDMA/CSA 101/I.S.2/A440-05, Standard/Specification for Windows, Doors, and Unit Skylights marks a unique turning point for the industry. Developed by representatives from the Window & Door Manufacturers Association (WDMA), the American Architectural Manufacturers Association (AAMA), and the Canadian Standards Association (CSA), the standard is the first edition jointly published by all three organizations. More importantly, it is the first standard that gives manufacturers the tools to produce products under a single standard that can be distributed in the U.S. and cross-border to the neighboring building and construction communities of Canada.
The release of AAMA/WDMA/CSA 101/I.S.2/A440-05, completed earlier this year, is pivotal to WDMA�s ongoing success in offering and promoting performance-based standards, developed by a consensus of input from various representatives of the fenestration industry. WDMA worked laboriously with the other associations over the last decade to develop a standard/specification for windows, doors and unit skylights that harmoniously crosses association lines, as well as borders. AAMA/WDMA/CSA 101/I.S.2/A440-05 brings to the architectural and building codes community a compendium of specifications that reflect current, real-world performance standards.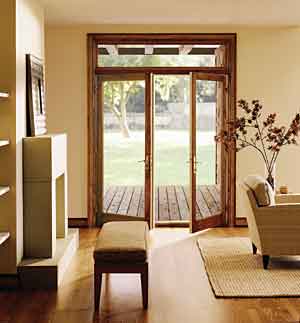 Five different performance classes of windows, doors, and unit skylights are included in the standard/specification.
Photo courtesy of Marvin Windows and Doors
At the end of last year, WDMA released a major revision to their standards on interior architectural doors called the Industry Specification for Architectural Wood Flush Doors or I.S. 1A-04 (see Architectural Record magazine, November 2004, pages 269-273). This revised standard focuses on distinct performance levels and application-driven specifications. I.S.1A now joins with AAMA/WDMA/CSA 101/I.S.2/A440-05 to provide the industry and the end-user with complete and comprehensive standards that ultimately aid the construction community in specifying fenestration products thoroughly, precisely, and accurately.
Originally published in Architectural Record.
Notice