Designing For Fire Resistance With Gypsum Panel Systems
Improving building safety through the use of fire rated assemblies
This course is no longer active
Advertorial course provided by USG Corporation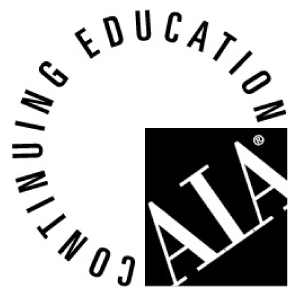 Continuing Education
Learning Objectives - After this course, you should be able to:
Evaluate the elements in a fire-rated building assembly using gypsum panels.
Identify performance characteristics of different types of fire-resistant gypsum panel systems.
Explain the testing procedures and standards used to determine fire ratings of gypsum panel systems.
Design and specify fire-resistant gypsum panel systems for various applications.
Credits:
From high-rise commercial towers and institutional facilities to residences and virtually all types of occupied buildings, rapid and safe evacuation of building occupants during a fire or other emergency is of critical importance to life, safety and survival. As the events of September 11, 2001 at the World Trade Center illustrated, the location, materials and fire ratings of exit stairways, vestibule enclosures and corridors leading to them play an important role in ensuring that people can safely exit burning buildings.
Building codes address the need for fire-rated corridors, and fire resistance of materials in certain areas and public spaces within buildings, so that building occupants can reach exits and other means of egress. The codes typically dictate the level of fire resistance a building assembly, or group of components, must meet, and where each assembly shall be located to create the appropriate compartmentalization.
Most municipalities adopt a model code as the basis for their own code, making modifications that best meet their needs. Although many municipalities are switching to the newer International Building Code (IBC), which replaced the Uniform Building Code (UBC), Building Officials Code Administrators (BOCA) Building Code and Standard Building Code, some municipalities still follow one of the three older model codes.
These model codes establish the required fire resistance rating of an assembly based on the intended use of the building and its size. For example, hospitals and high-rise office buildings are considered high-risk structures.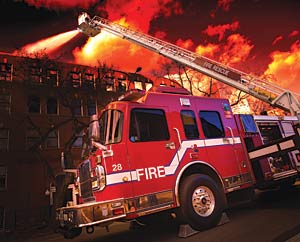 The rapid and safe evacuation of building occupants during a fire is paramount to life, safety and survival. Model codes establish the required fire resistance rating of an assembly based on the building's intended use and size.
Buildings requiring the highest level of fire protection are classified as Type I or Class A. This means that the building must be constructed with non-combustible materials, and all finishing materials must have a limited index for the spread of fire on their surface and the amount of smoke they would emit in case of a fire. In addition, there must be a protected means of egress for building occupants. The means of egress requires that the walls surrounding the area must provide a specific level of fire resistance.
Single-family residences, where evacuation and rescue are generally considered easier to achieve, can be constructed with combustible materials. Multifamily residences typically have fire resistance requirements.
Originally published in Architectural Record.
Notice