The American Hardwood Advantage: Carbon-neutral Materials for Today's Zero Tolerance Goals
American hardwoods help offset global warming and benefit the built environment by reducing carbon dioxide emissions.
This course is no longer active
Sponsored by The Hardwood Council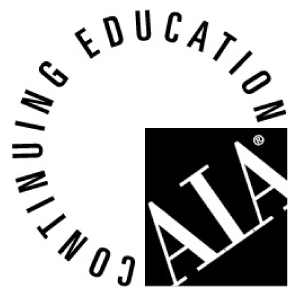 Continuing Education
Learning Objectives - After this course, you should be able to:
Define carbon neutrality.
Discuss the various carbon offset methods.
Evaluate the role of American hardwoods in a carbon-neutral building.
Credits:
Green building is more than the latest buzz word. Construction industry stakeholders are increasingly regarding green building capabilities as critical to their success in the marketplace. According to construction industry consultant FMI, in 2001, $3.4 billion of green non-residential construction had been put in place; by 2008, that figure had increased nearly seven fold to $21.2 billion. In green building, the overriding objective is to reduce global warming - and, among other things, that means using natural materials that emit less or no carbon dioxide in their production. Though the move toward limiting fossil fuels is on, many want to accelerate the process by doing their part to curb greenhouse gases without waiting for industry giants to deliver electric cars and clean electricity. Accordingly, as businesses and organizations recognize that greenhouse gas emissions from their activities have an adverse environmental effect, they are increasingly making commitments to becoming carbon neutral, or generating no carbon emissions. That goal can take many avenues. This article will discuss what it means to be carbon neutral, and how American hardwoods can benefit the built environment as carbon-neutral materials.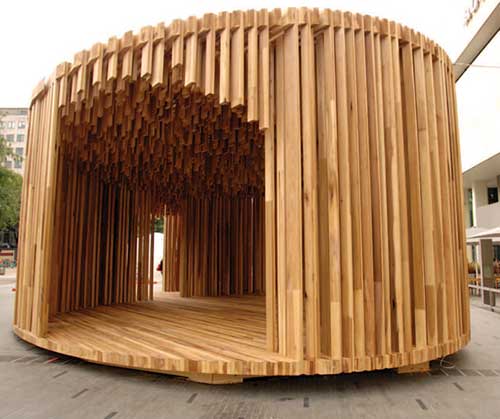 American hardwoods make a sustainable, high-design statement at London Design Festival in this pavilion created by David Adjaye.
Photo courtesy of American Hardwood Export Council
 
Originally published in Architectural Record
Notice