Western Red Cedar Shakes and Shingles: A Sustainable, Versatile Roofing Choice
Durable and weather resistant, cedar roofs blend natural aesthetics with performance
This course is no longer active
Advertorial course provided by The Cedar Shake and Shingle Bureau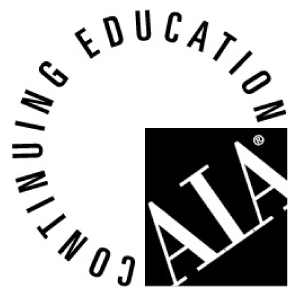 Continuing Education
Learning Objectives - After this course, you should be able to:
Explain the benefits and characteristics of cedar shakes and shingles.
Understand why cedar shakes and shingles are fire retardant and hurricane resistant.
Identify wildfire mitigation strategies.
Discuss the criteria for maintaining a long-lasting cedar roof.
Credits:
Western Red Cedar, a wood commonly found on the North American West Coast, is a popular source of manufactured cedar shakes and shingles. With its warm, aesthetic appearance, Western Red Cedar (Thuja plicata) has long been used for roofing and sidewalls, because of its durability and weather-resistance, and good thermal insulating properties. This even-grained wood ranges in color from light blond to deep chocolate brown, and weathers gracefully to shades of gray.
Manufactured primarily in British Columbia, Canada, and Washington State, Western Red Cedar shakes and shingles combine a traditional look with reliable performance, and provide an environmentally sound option for roofing, siding, and building exteriors.
Cedar is an extremely versatile product that offers many design choices for residential, commercial, and institutional structures, including single and multi-family homes, office buildings, retail, churches, band shells, hotels, and historic buildings. A rustic mountain cabin or California bungalow, for example, would benefit from the handsplit and resawn shake look. A Victorian or Cape Cod style home with a tailored appearance might use a shingle or tapersawn shake roof. Regardless of the style or application, cedar shakes and shingles should be specified and installed correctly. This article will discuss the qualities of cedar shakes and shingles, and characteristics that are important when designing and specifying them for roofing and siding applications.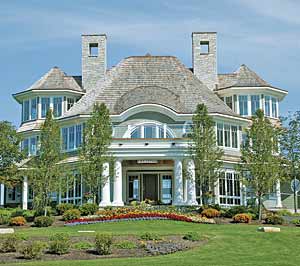 Architect: Alexander Bogaerts & Associates
Photo: Courtesy Victor International Corporation
Shakes and Shingles are Different
Shakes and shingles are two distinct product types. Cedar shakes used for roofing are available in two distinct kinds: handsplit and resawn OR tapersawn; shakes are either tapered or constant in thickness, depending upon product type. Cedar shingles are sawn on both sides, tapered, and may be used for both roofing and siding. As they age, cedar shakes and shingles generally turn from reddish brown in color to gray.
Originally published in Architectural Record.
Notice