Burning Issues: Understanding Today's Fire-Rated Glass and Framing
This course is no longer active
Sponsored by Technical Glass Products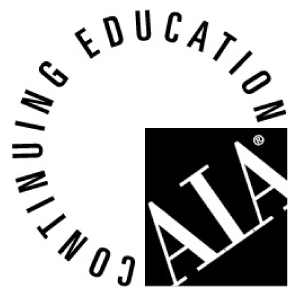 Continuing Education
Learning Objectives - After this course, you should be able to:
%ILearn what questions to ask to ensure that the proper product is specified and installed
%IGain a better understanding of fire-rated glazing materials, their distinguishing characteristics and their role in fire protection
%IHave the know-how to make sound and informed decisions regarding fire-rated glazing
%IReceive current information on how the latest product category developments impact design
%IExplore new trends in fire-rated glazing and learn about innovative design options
Credits:
This course consists of a video plus two articles in a PDF format and offers an in-depth look at fire-rated glazing materials and their role in fire protection. The course qualifies for 1 HSW (health, safety, welfare) continuing education credit from the American Institute of Architects. %PTopics will include:%L %INew trends in fire-rated glazing materials %IProject assessment: What to look for when specifying fire-rated glass %ILiability issues: How to protect yourself from costly mistakes %IRecent code changes and how they impact design %IThe relationship between sprinklers and fire-rated glazing %IHow to meet codes without compromising aesthetics

Technical Glass Products (TGP) is the recognized leader in the fire-rated glass and framing field, along with specialty architectural glass products. The company offers AIA-registered continuing education, project consultation and more.
Explore and interact with key industry products through our exclusive Interactive Product Spotlight on
Fireframes SG Curtainwall
, and
Fireframe Aluminum Series
.
Notice