A Bright Future: Daylighting for Tomorrow's Buildings
This course is no longer active
Sponsored by Technical Glass Products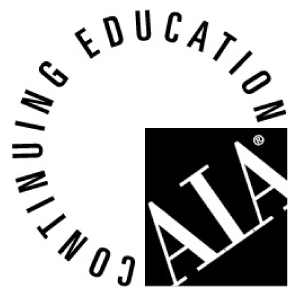 Continuing Education
Learning Objectives - After this course, you should be able to:
%IUnderstand the role of daylighting in designing environmentally sustainable buildings
%IExplore the benefits and challenges of utilizing daylighting in designs
%IFamiliarize architects with modern energy-efficient design materials
%IUnderstand the benefits of daylighting for productivity
Credits:
This course consists of a video plus an article in a PDF format and offers an in-depth look at the concept of daylighting and its role in modern design. The course qualifies for 1 HSW (health, safety, welfare) and Sustainable Design learning unit hour from the American Institute of Architects. %PTopics will include:%L %IBenefits of daylighting %IChallenges for daylighting %IBeyond windows and glass %IKey considerations of daylighting

Technical Glass Products (TGP) is the recognized leader in the fire-rated glass and framing field, along with specialty architectural glass products. The company offers AIA-registered continuing education, project consultation and more.
Explore and interact with key industry products through our exclusive Interactive Product Spotlight on
Fireframes SG Curtainwall
, and
Fireframe Aluminum Series
.
Notice