Style Meets Function and Affordability: Design Strategies for Multifamily Housing Projects
Sponsored by TAMLYN
Webinar On-Demand
Learning Objectives:
Define the innovative design strategies employed in three high-profile multifamily housing projects drawn from Architectural Record's 2017 Multifamily Housing Building Type Study issue as well as additional editorial content.
Explain the cost impacts, affordability concerns, and resiliency of the innovative design strategies utilized in several of these multifamily housing projects.
Discuss how the design teams incorporated structurally sound design practices while maintaining aesthetic sensibilities to create successful multifamily buildings.
Describe the range of approaches to both unit and public space employed by these innovative projects, and ways in which these strategies appeal to the surrounding communities and building occupants.
This course is part of the Multifamily Housing Academy
This webinar is part of the Multifamily Housing Academy.
This webinar will explore innovative design trends in multifamily housing, focusing on three unique projects from Architectural Record's 2017 Multifamily Housing Building Type Study issue as well as additional project overviews. The three projects are:
Daniel Sundlin, a partner at Bjarke Ingels Group (BIG), will present on the Grove at Grand Bay project, a pair of towers in Coconut Grove, south of downtown Miami, which uses inventive architecture and engineering to swivel in place.
Andrea Steele, AIA, principal of TEN Arquitectos, will present on the West End Square 50 project, which provides an innovative solution for the replacement of municipal facilities and inclusion of affordable housing in the West End area of Washington, D.C.
Tim Williams, managing principal of Michael Maltzan Architecture, will present on the stylish Crest Apartments project in Van Nuys, California—a glowing-white, crisp-lined building that provides 64 homes to homeless individuals who are frequent utilizers of Los Angeles County Department of Health Services' emergency care, with 23 homes reserved for homeless and disabled veterans.
The presentations will have a basic focus on how these dynamic projects came into being and how the key design elements actually work. Presentations will be followed by a moderated discussion in which the panelists will discuss how their projects address a variety of issues, including:
Cost and Affordability: What tradeoffs did they need to make to get their projects built? Did innovative design add costs that needed to be recouped in other areas of the project, or did it reduce overall costs?
Regulatory Barriers and Community Concerns: What regulatory, legal barriers, and neighborhood concerns did the project need to overcome? What strategies did the design team use to overcome them?
Unit Design: What innovative design approaches were used at the unit level? How did unit-level design considerations influence the broader design of the whole building and vice versa?
Open Space: How was open space provided in the project? How much of it is public, how much is private, and what is the relationship, if any, between the two?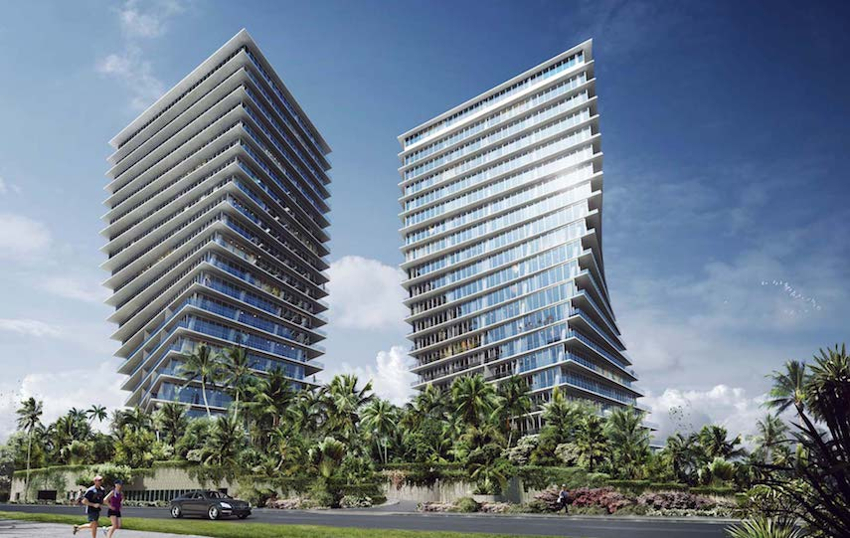 Image courtesy of BIG
Andrea Steele is a partner at TEN Arquitectos and oversees the New York office. She is in charge of the firm's U.S. projects, with a particular focus on mixed-use residential, cultural, and community-oriented projects. Andrea received her master's in Architecture from Harvard University's Graduate School of Design and has taught at several architecture studios, including most recently at Cornell University and The City College of New York. She has participated in awards and academic juries around the world and has lectured on TEN's work throughout the United States.

Her current TEN Arquitectos projects include a new innovative hub for NASA, part of the GSA Design Excellence Program, to be located on the Glenn Research campus in Cleveland; a new mixed-use residential waterfront development in East Harlem, New York; a new cultural heart for Downtown Brooklyn, including Brooklyn Academy of Music, Brooklyn Public Library, MoCADA, and 651 Arts; a new community center in Queens for Make the Road New York; and the recently completed new 53rd Street branch library for the New York Public Library across from the Museum of Modern Art.

Daniel Sundlin, Partner, joined BIG in 2008 and has worked closely on some of BIG's most notable projects. Whether innovating tomorrow's workplace via design on behalf of Google and WeWork, or preserving Audemars Piguet's legacy in the form of its museum and hotel, his broad vision incorporates a variety of design perspectives grounded in his role as both architectural vanguard and educator.

Tim Williams, managing principal, Michael Maltzan Architecture in Los Angeles. Since joining the practice in 1997, Tim has led the firm's most significant cultural, educational, and civic projects. He has been instrumental in the design and development of the practice's award-winning, multi-unit housing projects including Star Apartments, One Santa Fe, New Carver Apartments, and Rainbow Apartments in Los Angeles, California; Crest Apartments in Van Nuys, California; the MIT Vassar Street Residence in Cambridge, Massachusetts; and the Paris Residential Facility in Paris, France. Tim is currently leading new multi-unit housing projects in Los Angeles, San Francisco, and Winnipeg. He received his Bachelor of Architecture Degree from the Southern California Institute of Architecture.
| | |
| --- | --- |
| | TAMLYN is a family-owned company with more than 40 years of involvement in construction materials and building science and has taken another step forward to become a leader in the building enclosure field. We offer quality products, competitive prices, and fast service. www.tamlyn.com |
Notice